Super Bowl champions always takes home the glory, the coveted Lombardi Trophy and a championship ring.
To give TODAY a taste of what victory feels like, Jostens -- the company that has designed 29 of the 45 rings -- was nice enough to create "Super Bowl" rings for the anchors (even if we haven't won a national championship game. Does softball count?).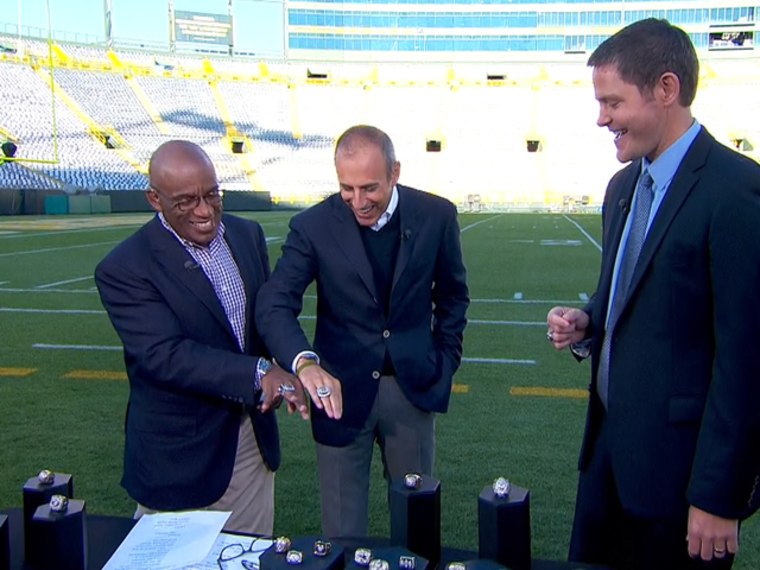 Last year's ring, made of platinum and 18-carat yellow gold, includes 188 diamonds totaling 3.35 carats. Every year's Super Bowl bauble is customized for the winning team, and since each one is unique, the jewelers never reveal its value. Legendary coach Vince Lombardi himself commissioned the Green Bay Packers' first ring from Jostens, in 1967. 
For Matt and Al (and every football fan in America, we suspect), getting their hands on the Super Bowl jewels was pretty exciting. Watch the video for the whole story.