Natalie and Jenna have been through the ringer when it comes to handling terror in the name of TODAY, from massive drops on thrill rides to Ouija board pranks. Now they're adding a new one to the list.
The dynamic duo brought their now-infamous screams to the Eastern State Penitentiary in Philadelphia for its annual "Terror Behind the Walls" Halloween attraction. 
The 150-year-old penitentiary is scary enough on its own, but when you turn it into a haunted house, well, watch the video and see how Natalie and Jenna handled the intense scares.
Before things were underway, producer Paul Manson gave the ladies a little liquid courage in order to get ready to get "ghosty."
But it was clear pretty soon after that the liquid courage didn't do much.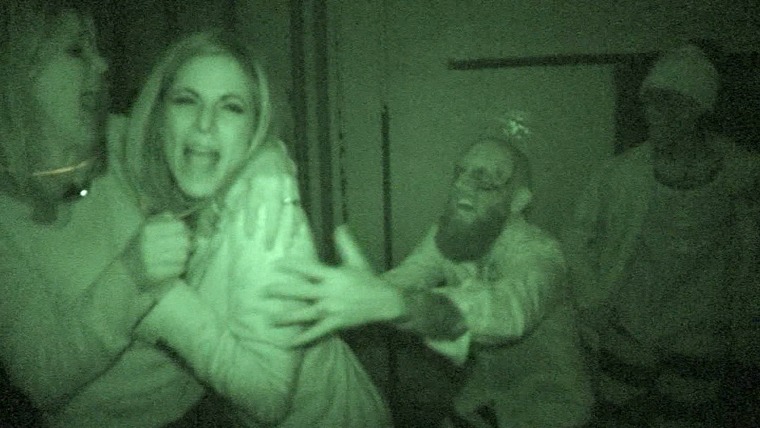 Which is understandable when ghostly nurses and wardens lunge at you in the darkness.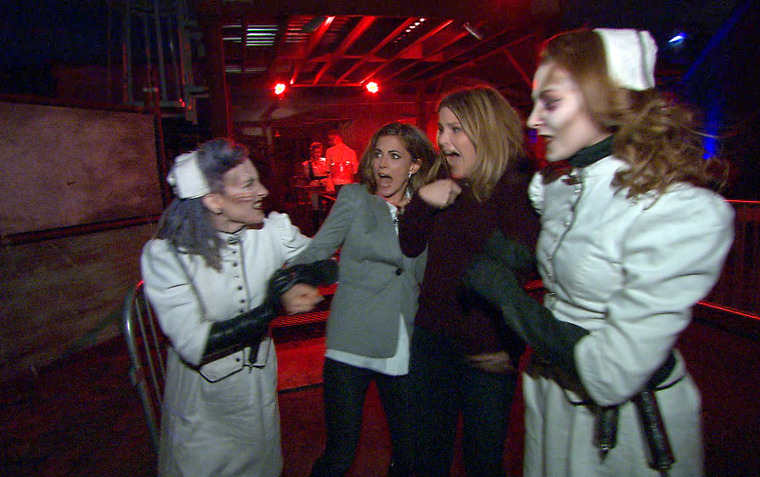 Oh, and there were also giant demons.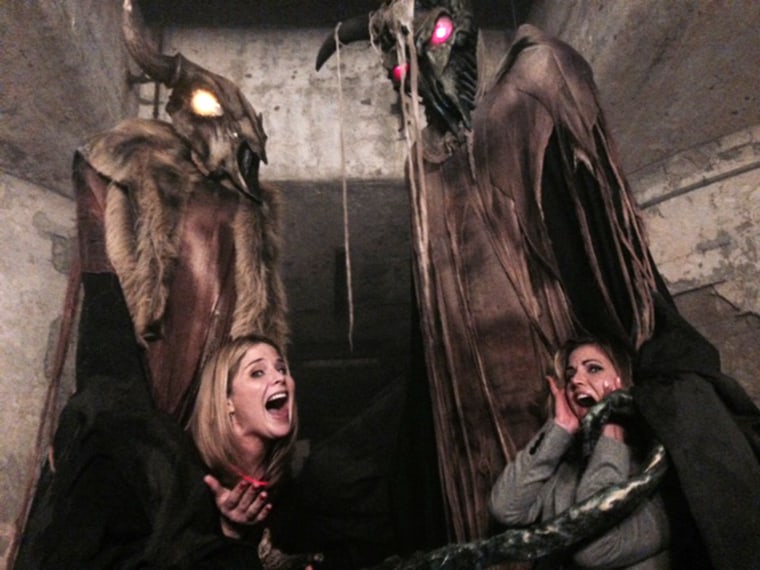 But in the end, it was all fun and games and the ladies recovered long enough to get a quick picture with their tormentors.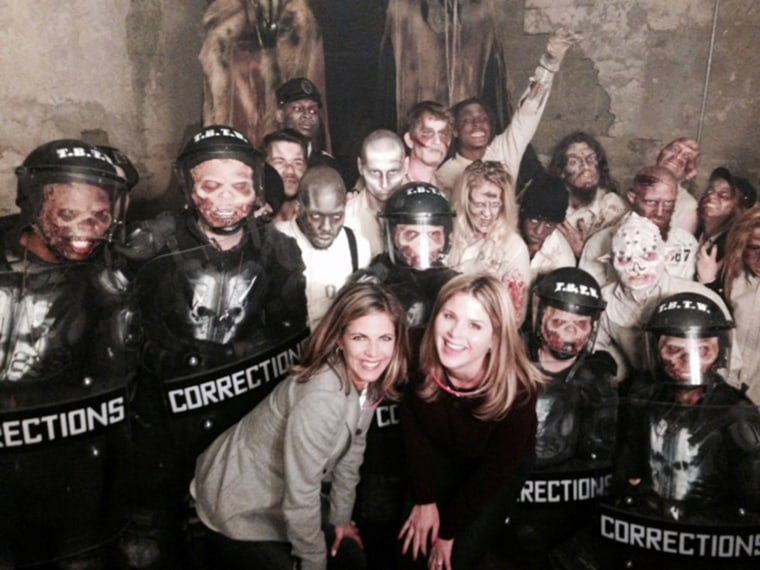 "I do think they were trying to kill us," Jenna joked with Hoda after the segment. "The haunted house was fun, but I don't think I'll ever do a haunted house again!"