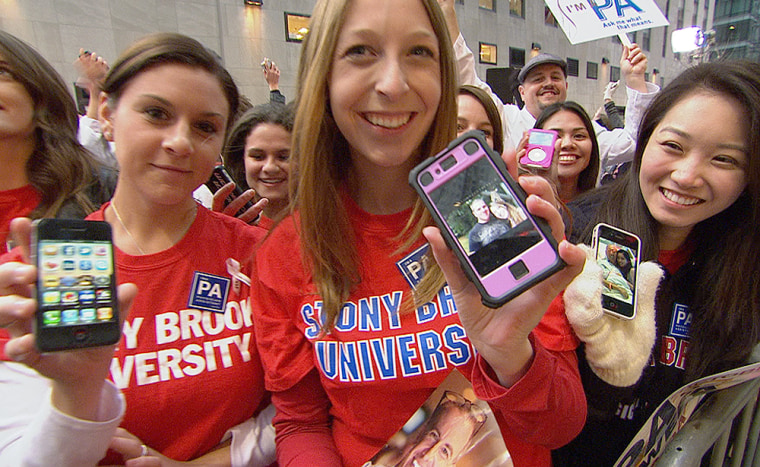 TODAY remembered the life and legacy of Steve Jobs this morning after the Apple co-founder and technology visionary passed away last night. 
One of the most revealing moments was when Matt asked the crowd to raise their hands if they owned an iPod, an iPad or an iPhone.
A sea of hands whipped into the air, many holding iPhones and iPods lit in tribute.
"That's impact in a very real sense," Matt said. Watch the tribute below: 
Savannah was also moved by the moment, tweeting that it was "truly touching." 
"Says it all about Jobs' impact," she wrote.

Jobs' products are integral to TODAY, too. Al carries his trusty iPad almost everywhere he goes. And many of our producers are connected by a network of iPhones. 
Tom Brokaw may have put it best: 
"Four or five hundred years from now - maybe even longer than that - they'll look back and Steve Jobs will be one of the defining figures of the technology that has absolutely transformed the world," Tom said. "It's created another universe that we could not have anticipated."
Watch more of our remembrances below.