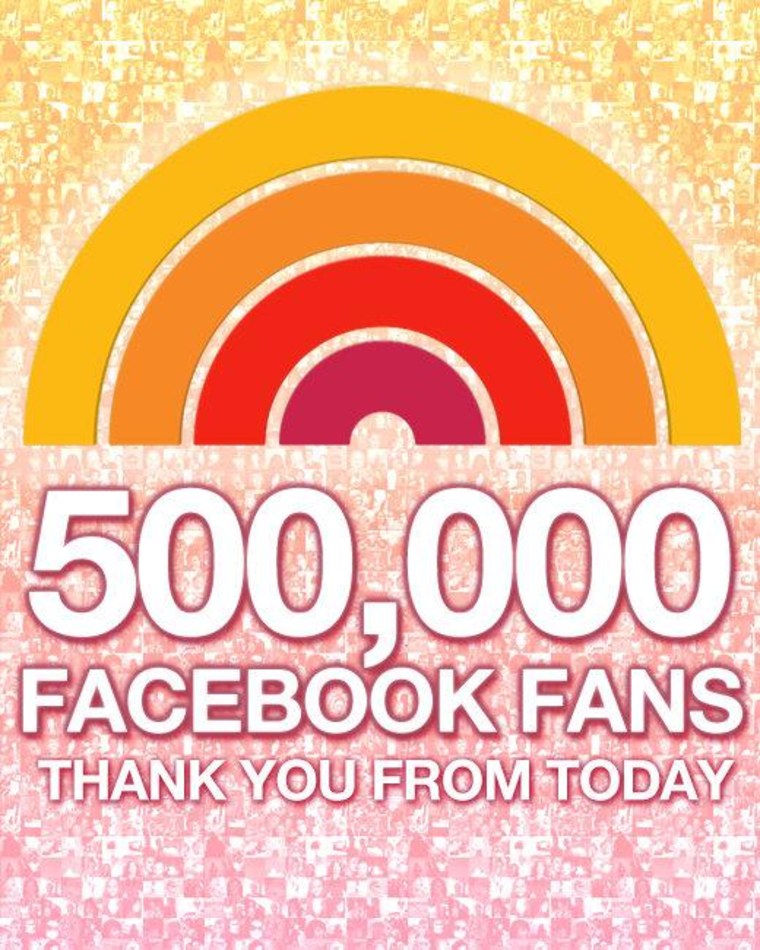 At about 8:23 a.m. ET Friday morning our TODAY Facebook page passed the 500,000 fan mark.
Not yet a fan? "Like" us here. 
We're really excited and want to thank our loyal users. 
We want to take this moment to let you weigh in. What do you like most about TODAY? What do you want to see more of on our Facebook pages? Let us know your thoughts in the comments below.
And make sure to "Like" our other TODAY Facebook pages as well:
Thank you, again. And let all of your friends know to join in the party!