You first heard about Lysanias Taylor when her daughters posted a video of her crying after they told her they'd bought her a ticket to see "Motown: The Musical" in New York City.
She caught the attention of TODAY and was featured in TODAY's "Wishing Well" series, in which viewers raced to offer help in getting Lysanias and her family to the show.
The three made it to New York City, and appeared on TODAY Thursday before their big night on Broadway.
"I feel overwhelmed and overjoyed," Lysanias said about her experience thus far.
The surprises didn't stop for Lysanias and her daughters. Singers from the hit Broadway show performed for them live on TODAY.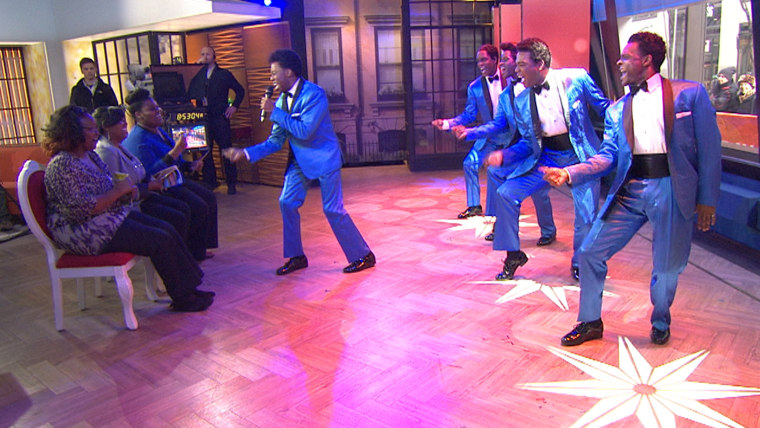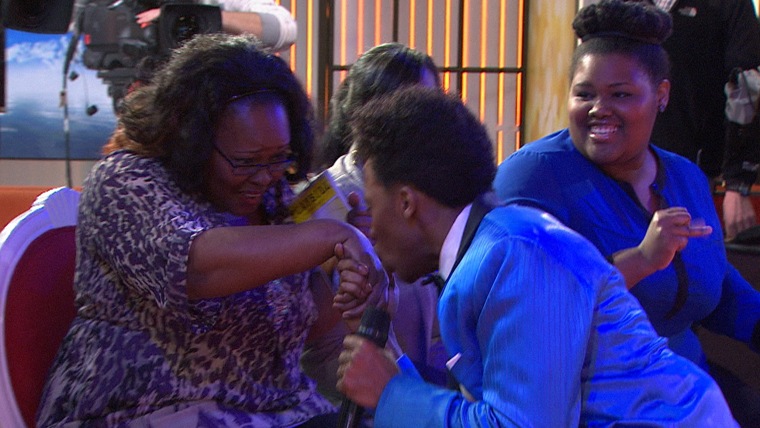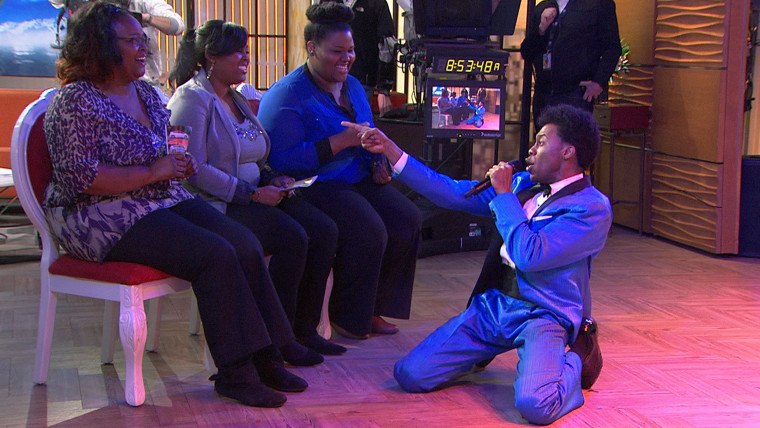 There was more — Motown founder Berry Gordy also made a surprise appearance and gave them a special treat. He invited them to be his personal guests at the show tonight.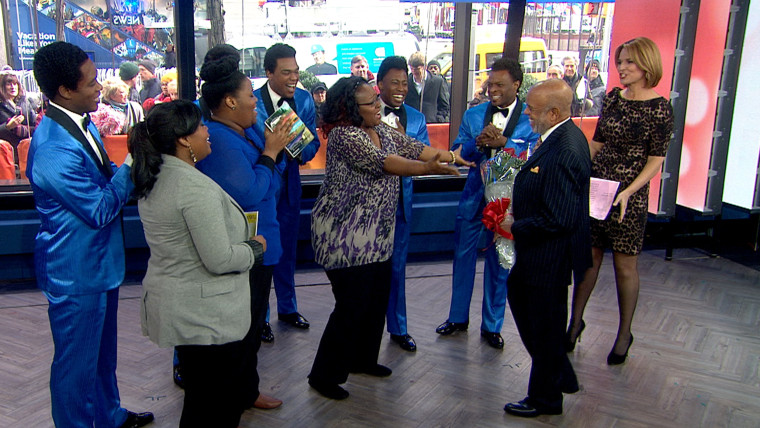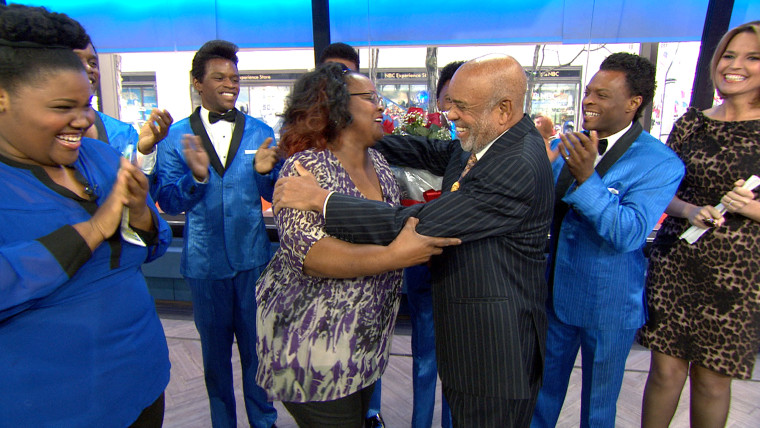 "I don't know how it could possibly get much better," Lysanias said.