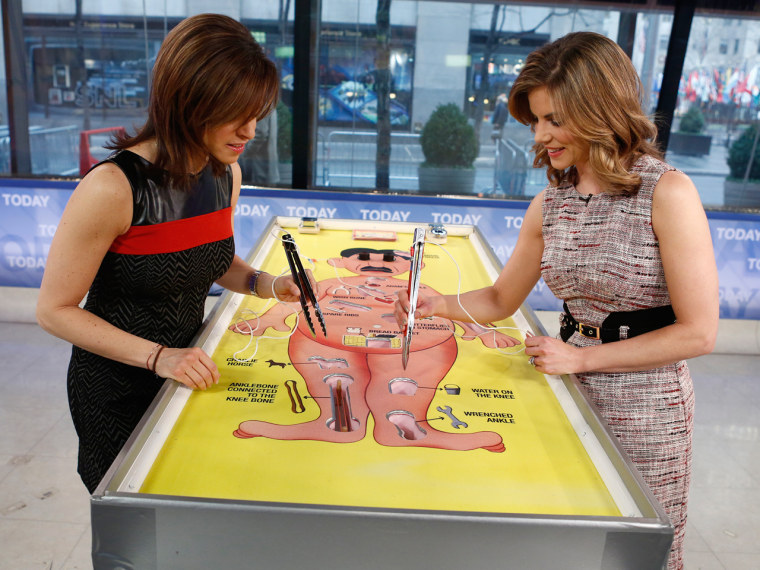 It may be a digital world, but traditional family board games are holding their own.
Grossing $497 million in 2012, family games have proven they're here to stay. To celebrate their staying power, and to bring back a bit of nostalgia, the TODAY anchors took a swing at a life-size version of the classic "Operation" on Thursday.
The game calls for removing designated body parts from the subject, nicknamed "Cavity Sam," without touching the tweezers the metal edge of the opening. If you touch the side, the result is a loud buzz and Sam's nose lighting up red – not to mention minor heart palpitations for the player.
What are your favorite board games? Tell us in the comments!