If you scrolled through the iPod of "Smash" actress Megan Hilty, you may be a little surprised at what you find — or don't find.
Despite playing a Broadway star on the show, not to mention being one in real life, Hilty says she doesn't really listen to songs from that realm in her personal life.
"People think that since I'm a musical theater person, that's all I listen to, when really, it's kind of what I don't listen to," Hilty told TODAY.com. "I love bands like My Morning Jacket, Wilco and Modest Mouse."
Hilty said that the opportunity to step outside of the world of musical theater influenced her upcoming solo album, "It Happens All the Time," but that her love of Broadway, television acting and making an album all tie together.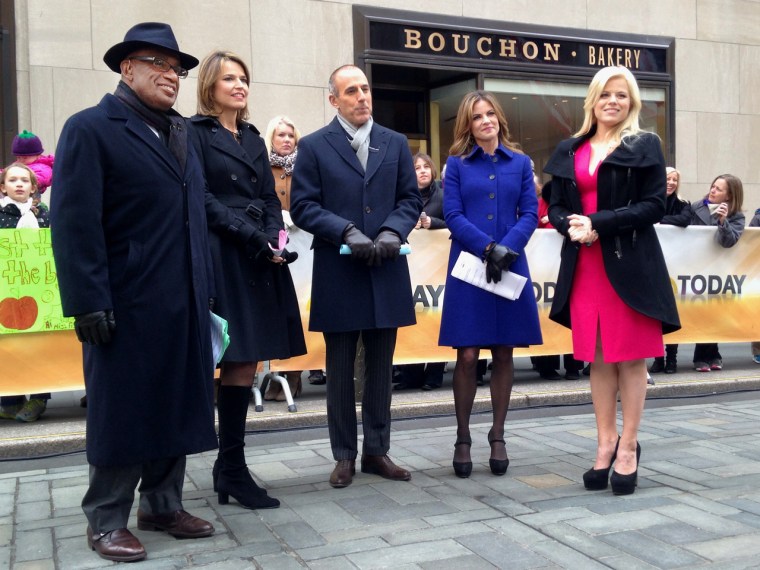 "'It Happens All the Time' is something I've never done before," Hilty said. "It's not attached to any character or story and that's a first for me. It's just me."
So who is Megan Hilty? She gave us some hints.
"I have to have my phone and makeup kit with me at all times, because I'm that girl," Hilty said. "I always lose my drivers license ... and I live for Beyonce."
Hilty's album, consisting of both original songs and covers, is due out March 12th.