All summer long, our viewers have been sharing photos that capture the essence of summertime for a chance to be invited to the TODAY plaza for one of our summer concerts. (Read the official rules here.)
After more than 12,000 submissions, here is the winning photo that you picked!
Flying Lucas cousins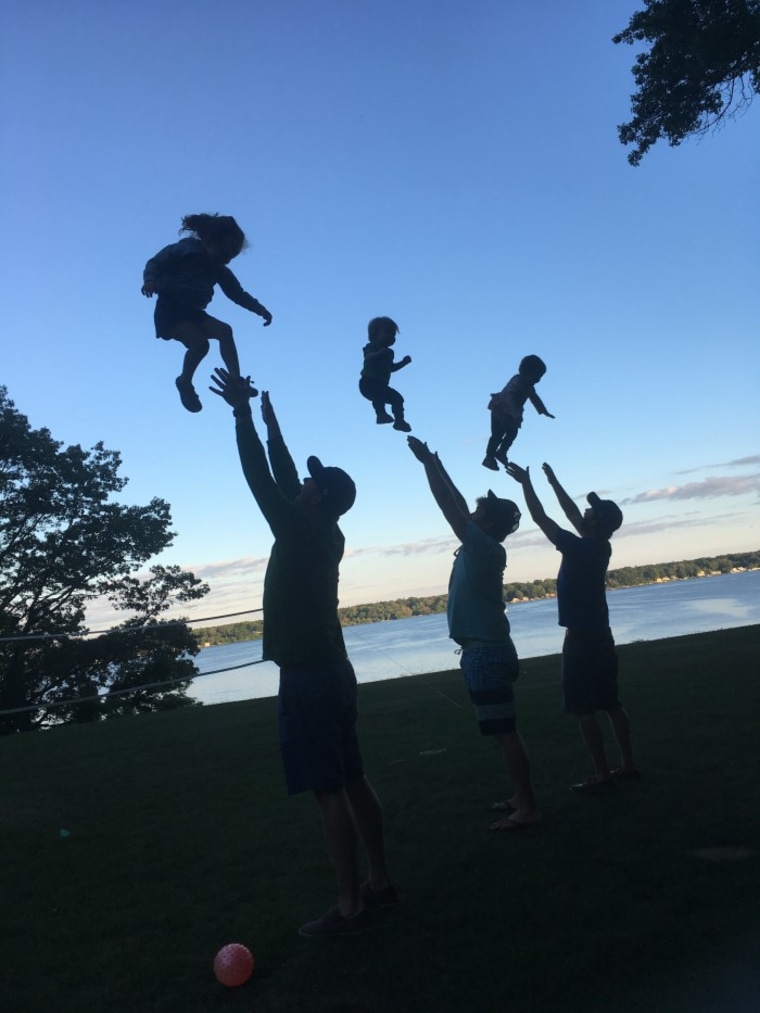 "My daughter Rachel, took this photo with her iPhone. It is a photo of her husband Jared tossing their daughter Lucy (on the left) and Jared's two brothers tossing each of their children. They were spending the week at White Lake in Montague, Michigan with their parents and their families. I think this photo captures the show of spending time with family in the summertime!." - Submitted by Barbara M.