TODAY staff and fans on the plaza were in for a big treat this morning: Oscar nominee Brad Pitt was live in Studio 1A for the first time ever. Did Brad – and his "Moneyball" co-star and fellow Oscar hopeful Jonah Hill – notice some people were gazing at them from afar? And by "some people," we mean TODAY's Natalie Morales and Savannah Guthrie.
While the two were being interviewed by Ann Curry, Savannah tweeted a picture saying, "Can you blame us? @nmoralesnbc and I take pic with Brad. Sort of. See him in the background?"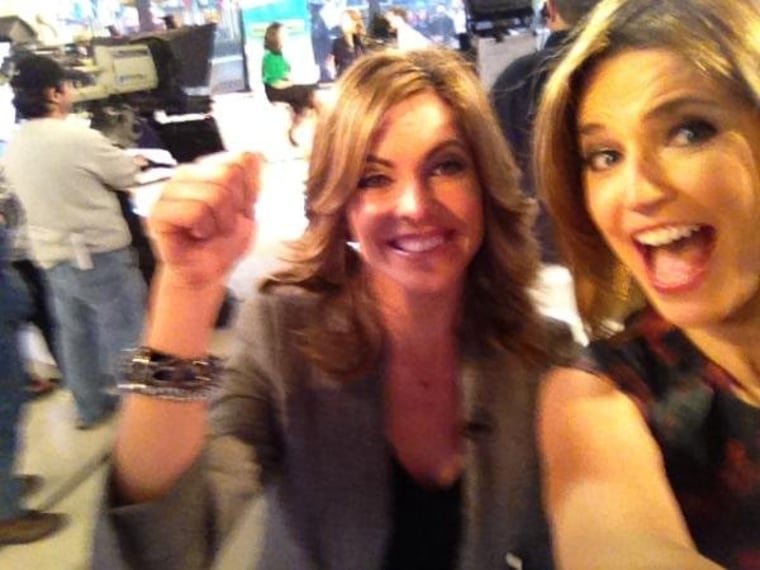 She also tweeted this picture, with the hashtag, #stalking pic: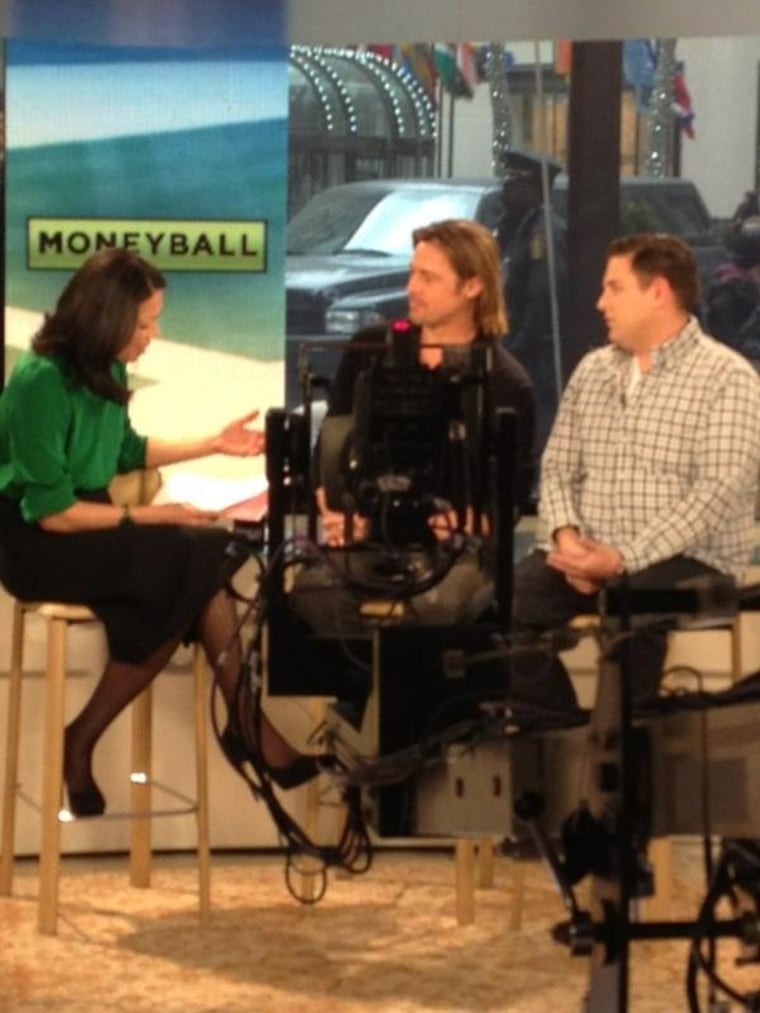 Savannah told TODAY.com that she didn't try to meet Brad so she wouldn't be "that guy." Instead, "I just quietly and respectfully stalked the set while Ann did the interview in order to obtain a good pic to tweet for all the ladies who watch TODAY," she said.
On behalf of all the women who also swoon over Brad Pitt, thank you Savannah. Thank you very much.
Do you ever get starstruck? Have you ever tweeted photos of celebrities? Tell us in the comments below.
 More: Michelle Obama on 'punching' Al: 'I didn't mean to hit him that hard'
Savannah calls her mom on live TV to send birthday wishes
Matt, Ann, Savannah, are lefties! What does it say about them? 
Danielle Brennan is a TODAY producer. Just like Natalie and Savannah, she too would have "stalked the set" to gaze at Brad Pitt.