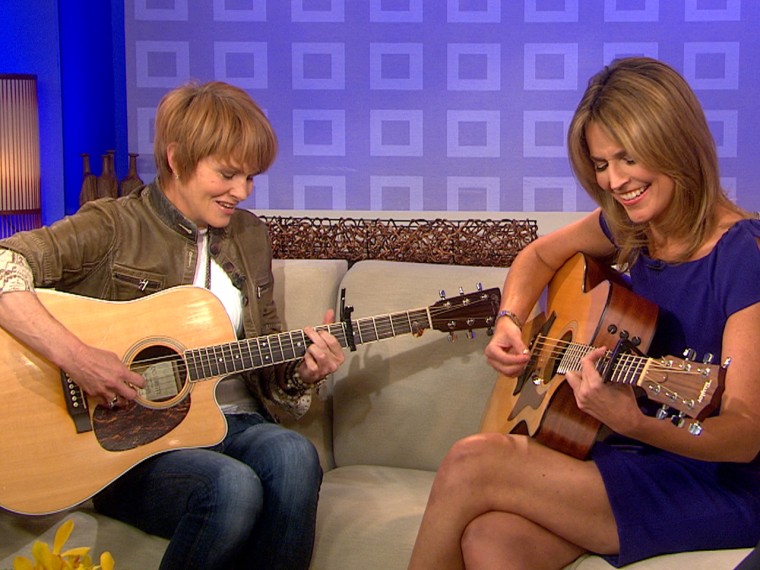 Cross it off your bucket list, Savannah!
Matt, Al and Natalie surprised the new co-anchor on her first day with a visit from a special guest: Singer/songwriter Shawn Colvin.
Savannah looked shocked. "I love you!" she gushed to her celebrity crush.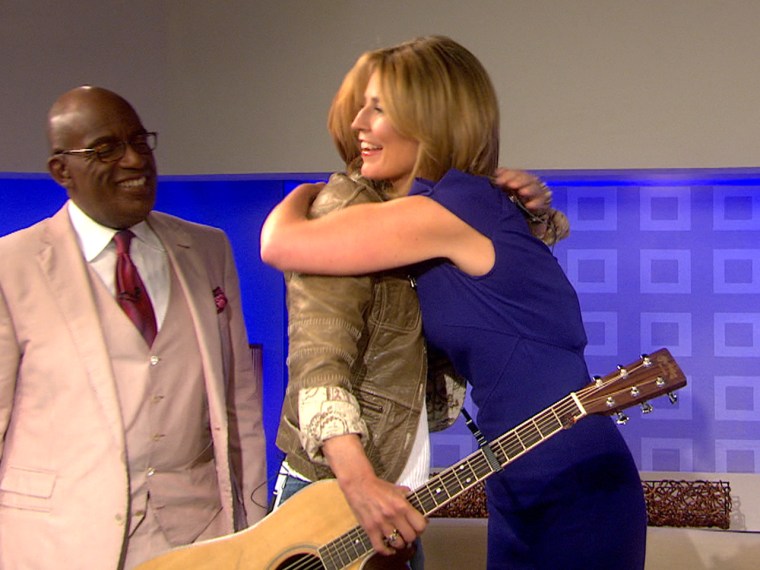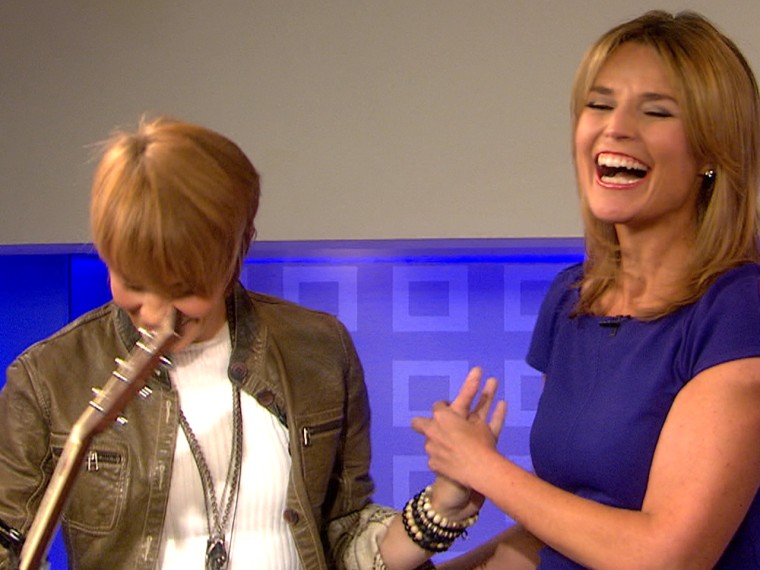 And then Savannah's guitar came out. "No, no, no, no, no, no," she said, realizing that she'd have to duet with her musical hero. "Talk about a little hazing," Natalie joked.
Savannah was up to the challenge! They played Bob Dylan's "You're Gonna Make Me Lonesome When You Go."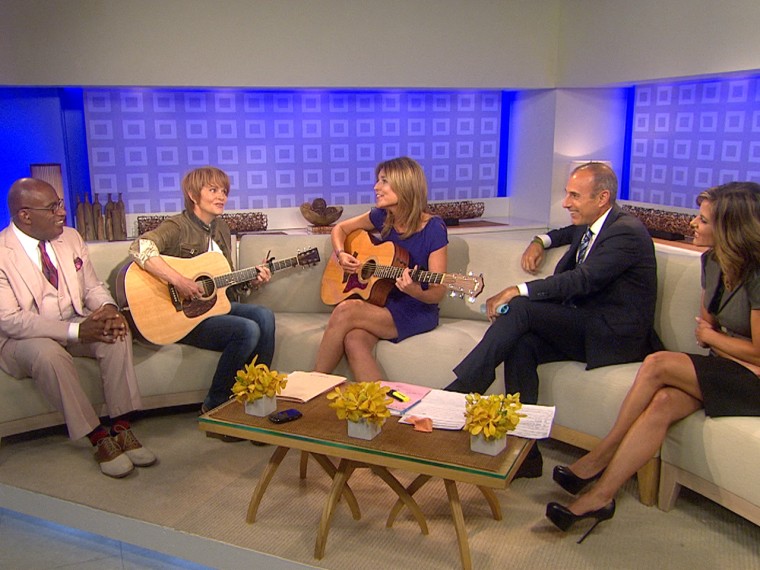 How'd she do? Let us know in the comments below.
More on TODAY.com:
Savannah Guthrie on co-anchoring TODAY: 'It's an honor'
Think you know Savannah Guthrie? 7 top TODAY moments