When Jade Hameister, a 16-year-old Aussie, set out to the complete the Polar Quest — skiing to the North and South Poles and crossing the planet's largest polar ice cap — she didn't even know how to ski.
Did that stop her? Not at all.
"If you have a goal or dream, just get started. As you soon as you get started, you're in the process," she told Megyn Kelly TODAY in the wake of her historic journey.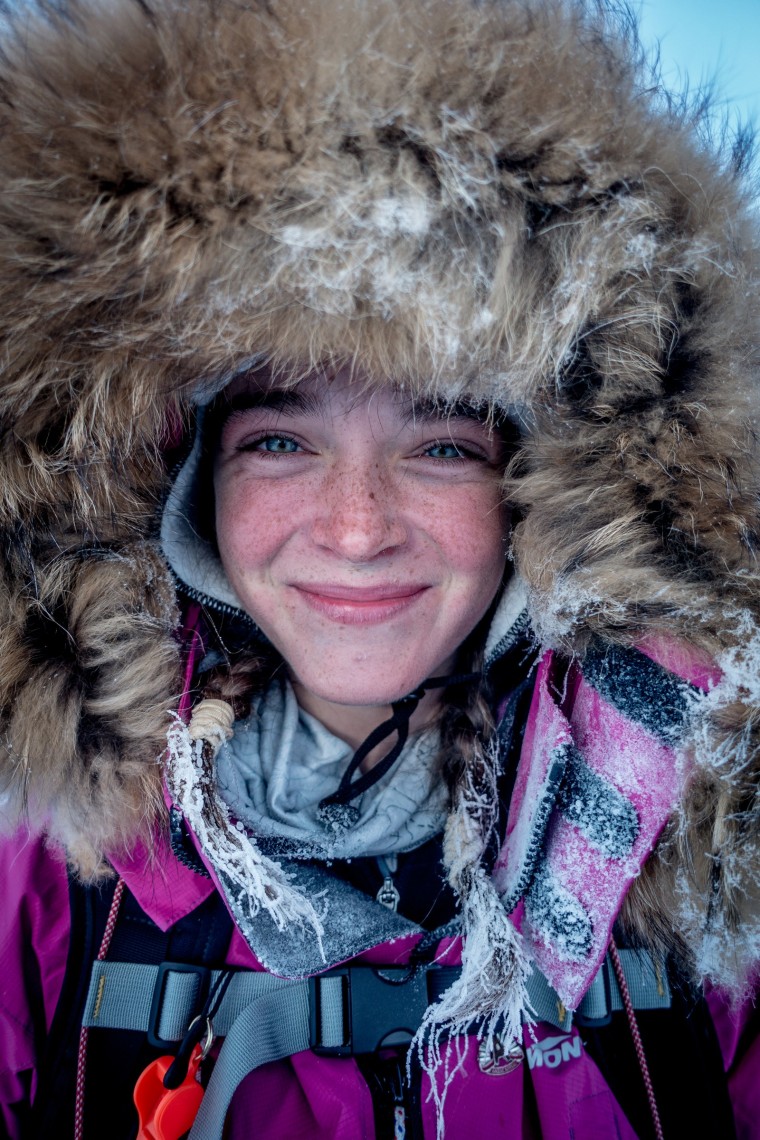 After intense training, she not only learned to ski, but gained incredible momentum. In 2016, she became the youngest person in history to ski to the North Pole from anywhere outside of the Last Degree, which spans more than 60 miles from the Earth's northern most point.
In fact, she traveled more than 93 miles on skis in freezing temperatures, dragging a sled that weighed as much she did.
The explorer and athlete learned a key step along her journey that she wants to share with other teens; Stop fixating on what you look like and instead, concentrate on what you want to achieve.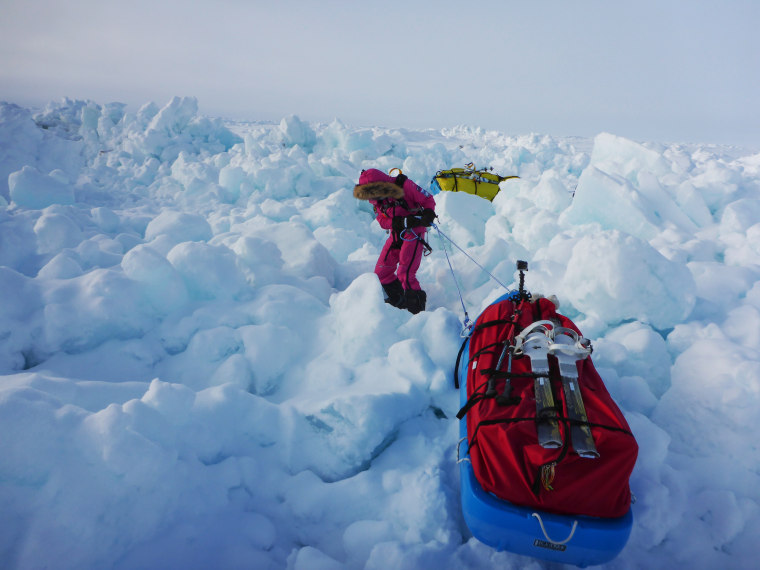 Her accomplishment was grueling and physically taxing. As Hameister shared on Instagram, she went roughly 43 days without showering.
"Just having the experiences that I have had and the trips I've done — they have not been glamorous. If I had focused on how I appeared on those trips, I wouldn't have made it," she said.
During her expedition, she was completely disconnected from social media. As you might guess, there's no Wi-Fi at the North Pole.
After she gave a TED talk encouraging young women to be adventurous, some viewers made misogynistic comments urging her to focus on making sandwiches instead, among other mean things.
In response, she posted this photo of herself, with a sandwich, captioning the photo with: "For all those men who commented "Make me a sandwich" on my TEDx Talk, I made you a sandwich (ham & cheese), now ski 37 days and 600km to the South Pole and you can eat it."
But she didn't sweat the haters. And she encourages others to do the same.
"They don't understand how hard it is and how silly it is to write a comment like that. I'm sure they wouldn't give the same feedback if they'd been through what I'd been through," she said.