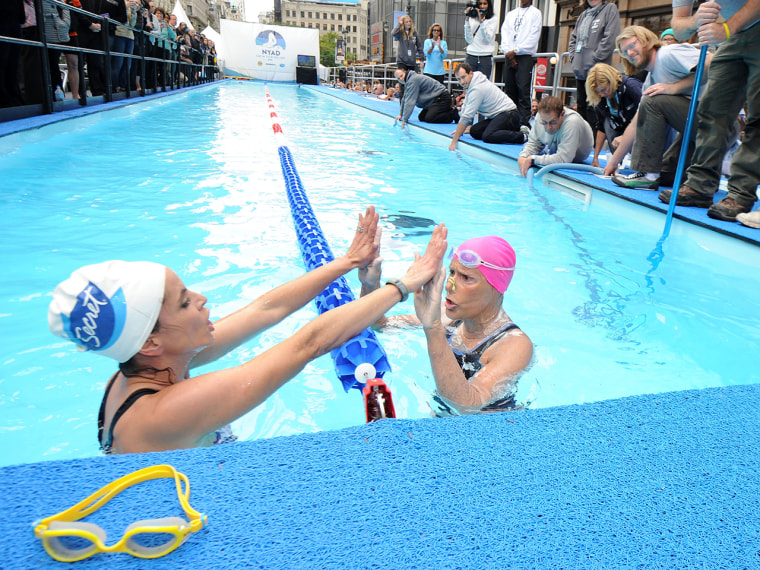 Natalie Morales joined endurance swimmer Diana Nyad for part of her marathon Manhattan swim to benefit victims of Superstorm Sandy.
The two swam Wednesday in a giant, custom-made swimming pool placed in the middle of New York's Herald Square for the "Swim for Relief" fundraiser. Nyad was in the middle of swimming for 48 straight hours to raise thousands of dollars for residents still struggling to recover from last year's East Coast storm.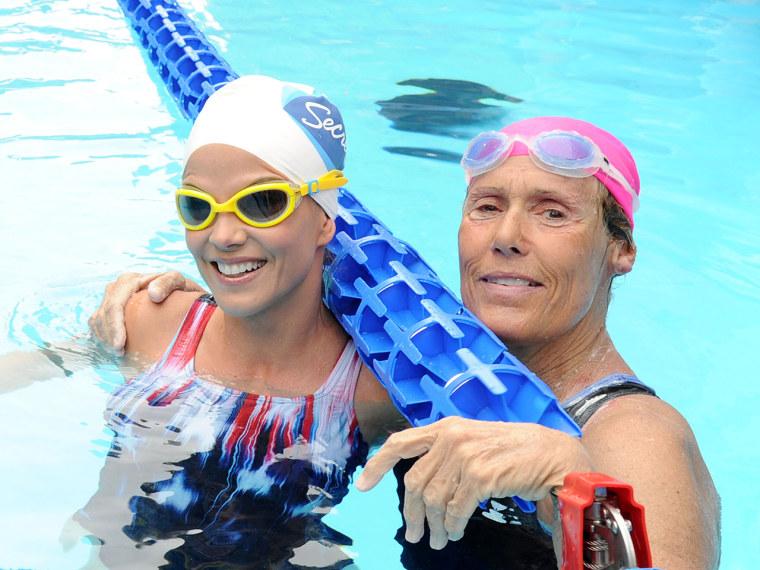 "I was tired after a couple minutes and to think she was 27 hours into her swim," Morales said Thursday on TODAY about her experience. "It was remarkable. Congrats to her."
Nyad, 64, recently became the first person to swim from Cuba to Florida without a shark cage.