Ready for some football? The Super Bowl cities sure are.
Natalie joined Ravens nation live from Baltimore, while Al drew a crowd deep in San Francisco 49ers territory. Both hosted pep rallies before Sunday's big game. 
Mayor Stephanie Rawlings-Blake of Baltimore and Mayor Edwin M. Lee of San Francisco joined Natalie and Al in their respective cities, announcing a friendly bet that involves a day of service and some cracked crab for the loser.
The anchors were also accompanied by cheerleaders, mascots and some of the best chefs in each city cooking up a delicious tailgate. Some colorful characters also stopped by: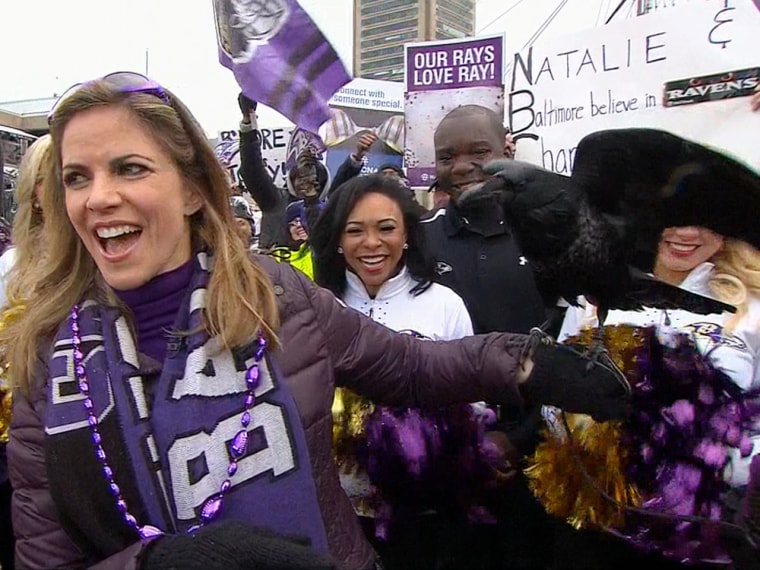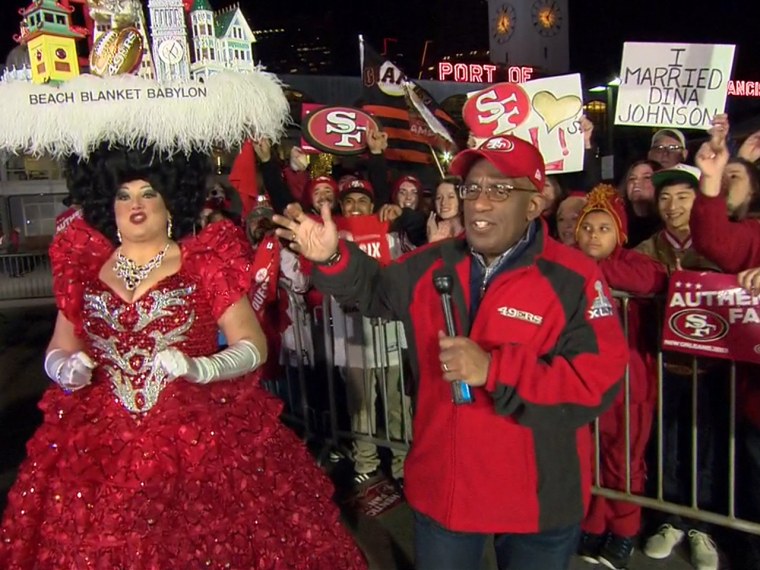 Al and Natalie also held a crab-off, as the crustacean is famed from both cities. 
The visits were the first stop in TODAY's Friday Field Trips, where our anchors visit iconic cities throughout February.
Despite the early hour -– the show started at 4 a.m. in San Francisco -- Al and Natalie encouraged their fans to show off their city pride in person and via social media. 
Who are you cheering for? Vote in the poll below and tweet @TODAYshow your pick: #TODAYinBaltimore or #TODAYinSF. 
See more pictures from the pep rallies below: 
Where will Matt and Savannah go for next week's Friday Field Trip? Be sure to watch Monday's show when the destination will be revealed.
More on TODAY.com:
NBC Sports: Complete coverage of Super Bowl XLVII
When siblings compete: Parents, kids offer advice for Harbaughs