A mirror that can make you look 10 years younger? If it sounds too good to be true, that's because it is.
TODAY anchors and guests got quite the shock on Friday when they gazed into a mirror that would allegedly show what they'd look like with 10 years taken offtheir lives. Instead, a seemingly possessed girl appeared in the reflection, terrorizing each victim that fell for the prank.
The mirror was created by the viral video marketing agency Think Modo to promote the new horror movie "The Last Exorcism Part II." The original trick was used in a hair salon on unsuspecting customers, and the video campaign has since gone viral.
Natalie Morales, NBC News correspondent Katy Tur and WNBC morning anchor Darlene Rodriguez all fell victim to the prank this morning.
During the morning cross talks, in which NBC New York anchors chat with TODAY about the upcoming show, Matt invited Rodriguez over to Studio 1A to check out the new age-defying mirror.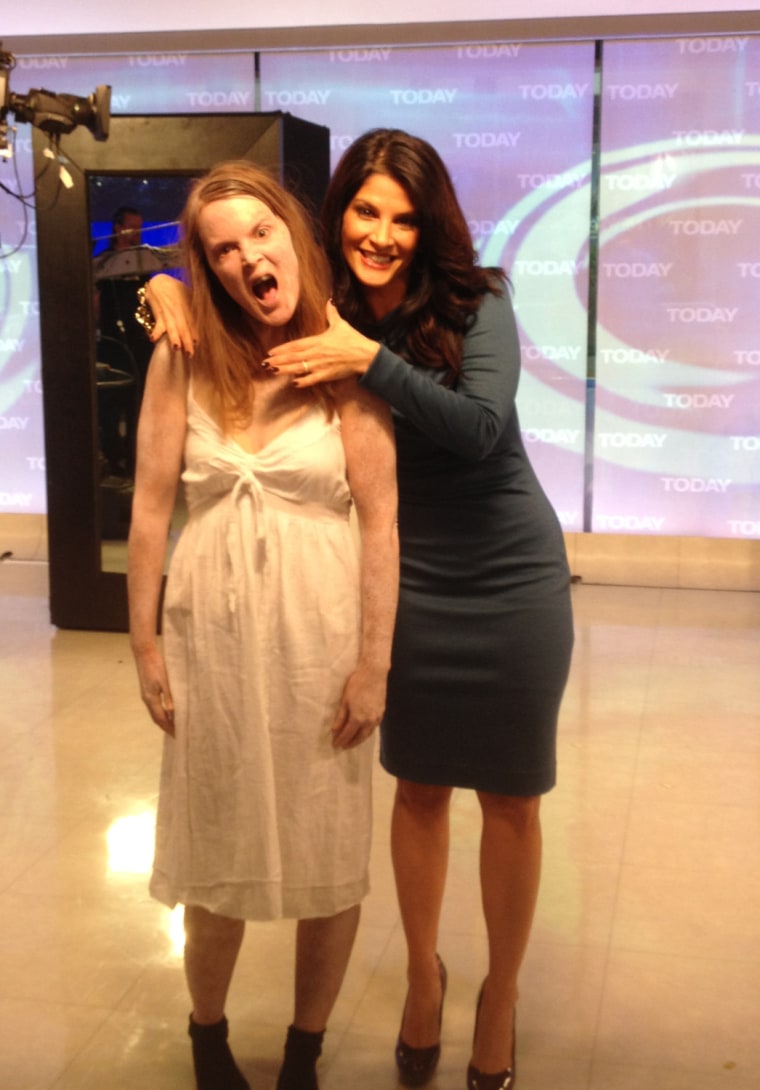 "I did not suspect anything at all," Rodriguez told TODAY.com. "Listen, I expect this kind of thing from Matt, but Natalie, on the other hand, broke my heart."
Natalie confirmed Matt's history in the field of practical jokes, as he'd played the mirror prank on her earlier in the morning.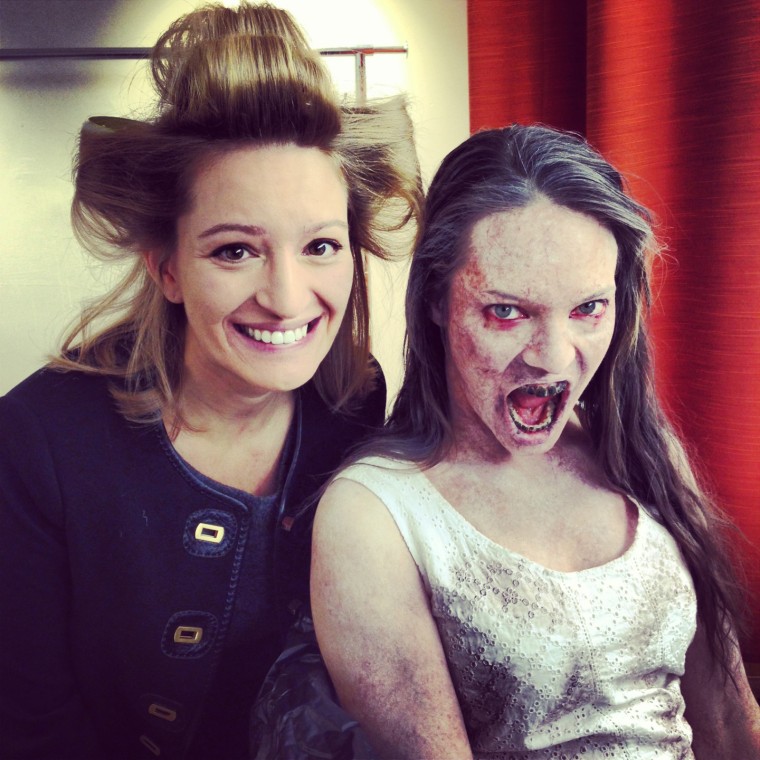 "Matt is the biggest prankster in the world," she explained to Rodriguez. "But you and I both fell for it!"
Willie, on the other hand, was less inclined to fall for the trick.
"They tried me, but everyone was acting so suspicious, I walked away from it," he said.
Rodriguez confessed that while the prank scared her, she thought it was a great set-up.
"It was a good prank," she admitted. "I got a good laugh out of it and so did everybody else."