Paula Patton's TODAY segment on Wednesday morning started innocently enough with a chat about her upcoming rom-com "Baggage Claim." But things quickly veered off course when Miley's now-infamous twerking at the VMA's with Patton's husband, Robin Thicke, became the topic of conversation.
For the record, Patton was totally cool with it. 
"I'm not that uptight. I'm not a traditionalist," she said. "Twerking can help the love."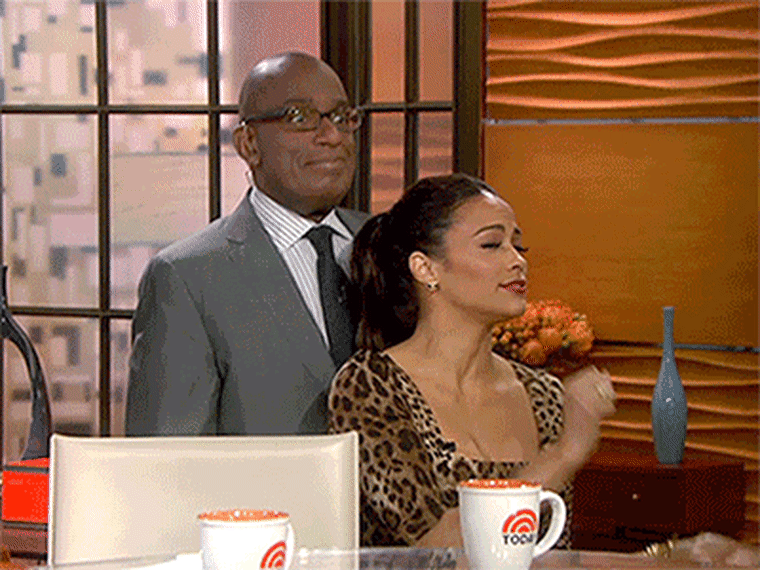 While Patton admitted Cyrus twerks "way better than I do," she confidently added, "I do it well enough." That's when Al suggested they twerk together, and, well, after a little nervous laughter, Patton took him up on the challenge. 
"Your wife's not going to get mad at me, is she?" Patton chuckled after doing a little grind. "I backed it up on Al!"
Some viewers loved it, others thought it was a bit, erm, awkward. 
Take a look at some of the social media chatter: