The husband of former TODAY anchor Meredith Vieira said doctors pulled him "back from the brink" over the weekend after treating him for a blood clot in his lungs.
In a blog post Tuesday titled "Crisis," veteran news producer Richard Cohen described how a badly swollen foot and a series of tests led doctors to discover a large blood clot in his leg. Additional scans revealed a piece of the clot had broken off and "perched on a blood vessel close to my heart."
Cohen said he underwent initial tests at a local hospital but ended up at a "major medical center in New York City" by Sunday morning.
"It was made clear to us that this was touch and go," he wrote.
Doctors successfully treated him with blood thinners and an intravenous filter to help catch future clots.
Vieira, an NBC News special correspondent, briefly described the ordeal in a pair of Tweets posted Monday. She shared that she and Cohen spent a "scary weekend" in the hospital but that he was "out of the woods" thanks to his medical team.

On Tuesday, she provided an update on Cohen and expressed gratitude for all the well wishes the couple had received.
Cohen, a former producer for CBS News, PBS and CNN, also took to Twitter to describe his ordeal, which he found "scary and sobering."
Cohen, who has multiple sclerosis, made clear that the blood clot was not related to treatment he is receiving.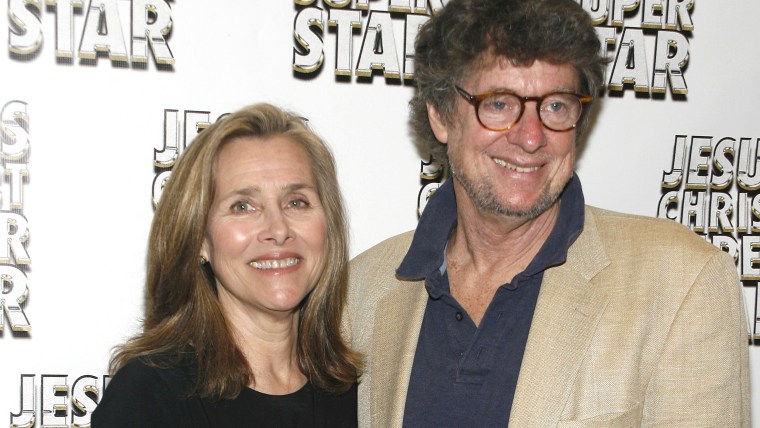 "This had nothing to do with the stem cell clinical trial. It probably was caused by too many hours sitting in one position at the computer," he wrote. "The trial goes on and my determination to get over this goes on with it."
Cohen concluded by saying the crisis left him with a lot to contemplate.
"One doctor commented that I was pulled back from the brink," he wrote. "Staring mortality in the face is frightening. I believe that things will work out. It leaves me with a lot to think about in my life."