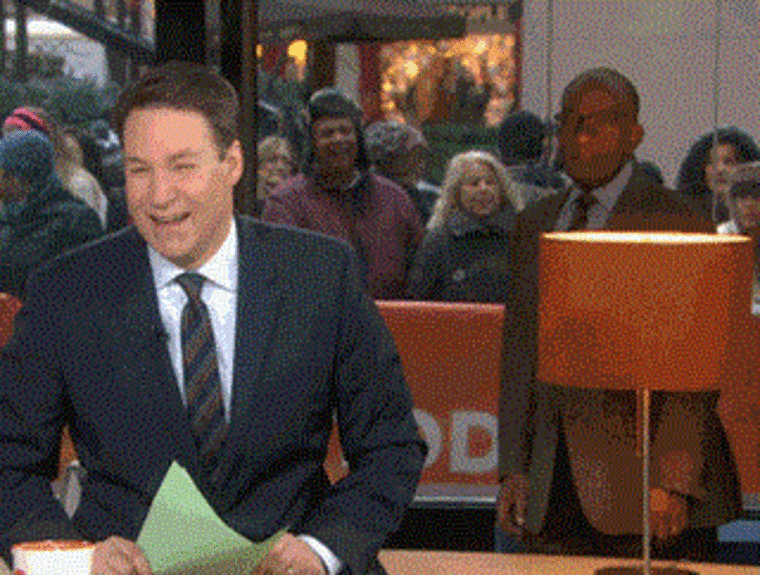 Haven't heard of #Rokering yet? Well, you're about to. All you need is a lamp and an angry face.
During Friday's broadcast, NBC national investigative correspondent Jeff Rossen took Al's seat, so naturally Al stood directly behind Jeff.
Within a matter of minutes, #Rokering took off. Do you have a pic of you #Rokering? Share yours on Twitter and Facebook.
Follow Danielle Brennan on Google+ and Twitter.
This article was originally published Jan. 17, 2014 at 8:41 a.m. ET.