The TODAY anchors are seeing double!
Matt, Savannah, Al, Natalie and Willie came face to face with their doppelgangers on Wednesday, who say they've each been mistaken for the anchors over the years.
The winners, selected through a contest on TODAY.com, came to the studio to surprise their anchor alter-egos, standing back to back before turning around for the big reveal.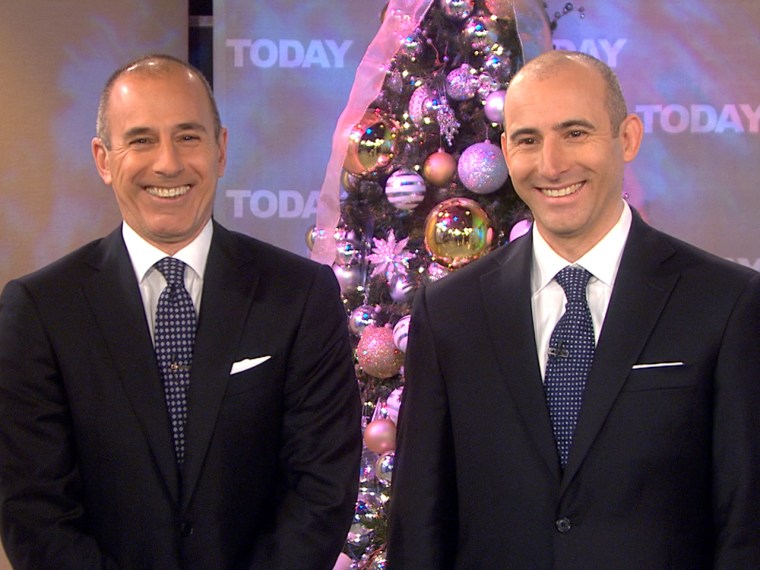 Matt Lauer's doppelganger shares more than just a striking resemblance — they also have the same first name! Matt Rustemeyer, 36, of Bloomington, IL, says he first got attention for being a Lauer look-alike from his father-in-law seven years ago. "From that point on, almost every day I get told — do you know you who look like? Matt Lauer!" he said. The claims auditor for an insurance agent has his family fooled too: "My two nieces also think that I host the Thanksgiving Day parade and anchor a morning talk show," he said.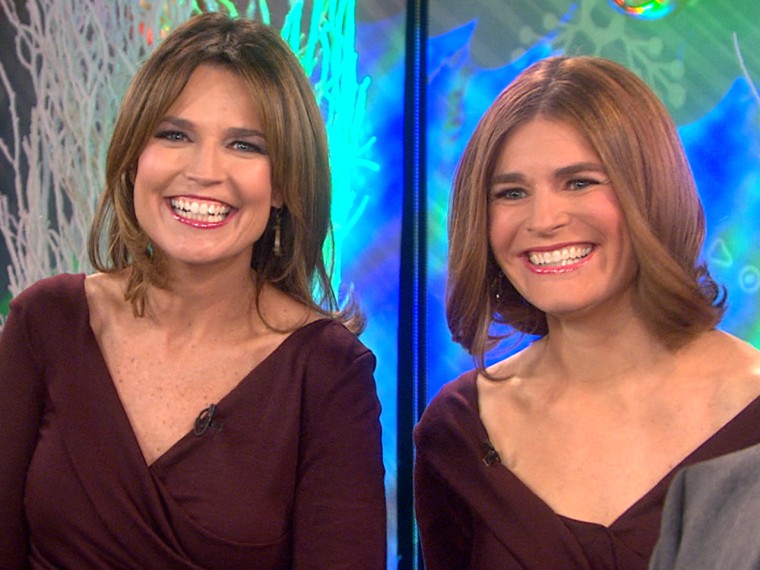 Savannah's double comes from the South, and says her family also gets her mixed up with her TODAY twin. Nicole Hennessey Kuhnlein, 33, from North Carolina, says her kids call out "You're on again Mom!" when they see Savannah on TV in the morning, and everyone from coworkers to other airline passengers mix them up due to their similar smiles, blue eyes, and haircuts. If Savannah is ever looking for a change of pace, Nicole says she's happy to switch jobs.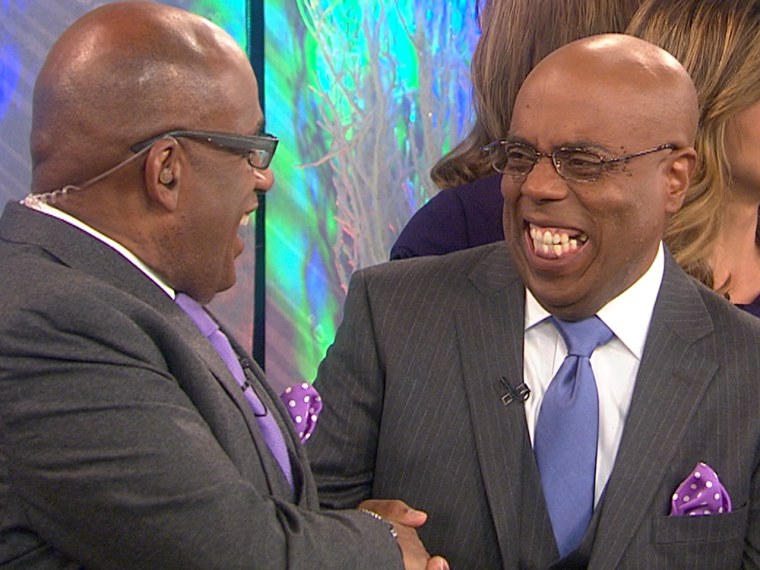 Al's double Anthony (Tony) Vaughn, 51, says being mistaken for Al Roker is a daily event at his day job at Tiffany's on Wall Street, where  people stop him to say, "Oh my God, it's him! It's him!" He says he always had a feeling he and Al would come face to face, telling TODAY, "It was almost destined that I would meet him."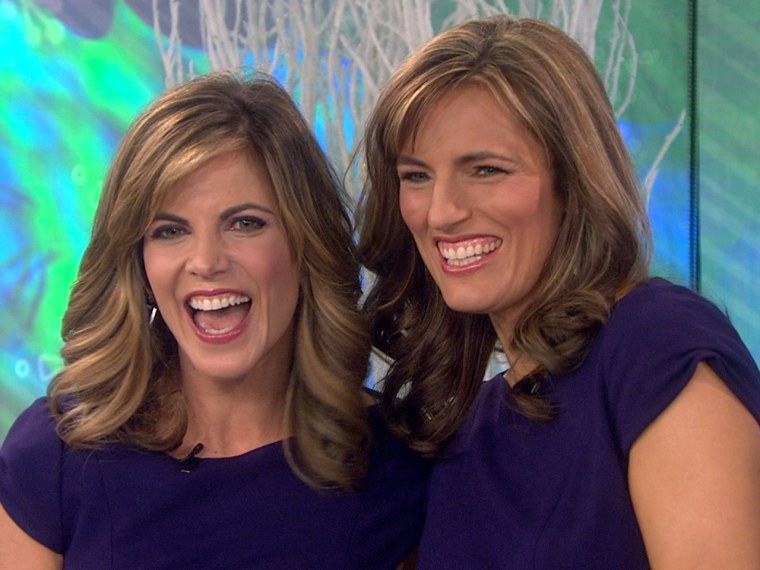 Natalie's double Julie Terry, 35, says her family has been telling her she looked like Natalie for years. The mom, teacher and blogger from Haleyville, Al. says she regularly watches the show and loves to start the day with TODAY!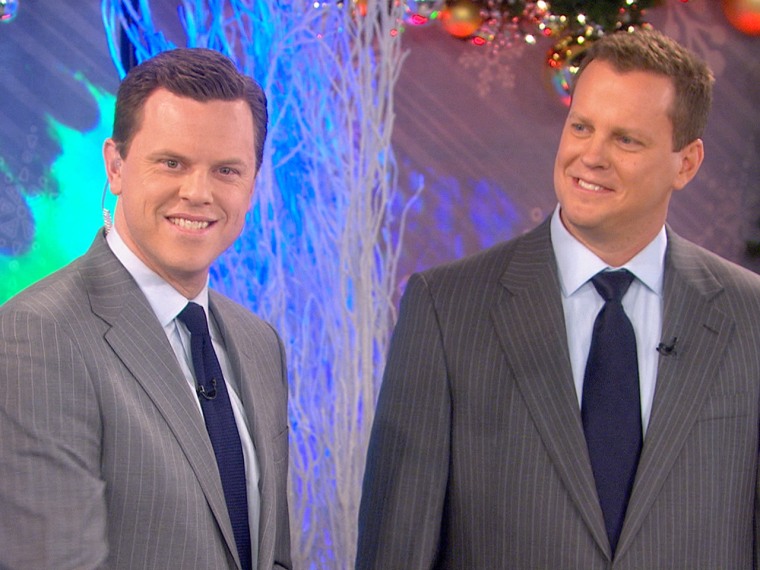 And last but not least, Willie's doppelganger Robert (Bob) Liddell says people regularly ask him if he has a twin or brother on the show. He and Willie share similar characteristics — dimples, height, hair and all!
More:
Season's greetings from Mars (Bruno Mars, that is) 
TODAY unveils its own holiday window display