Matt pulled a fast one on TODAY this morning during his announcement that his popular Where in the World series is coming back in November, and your reactions to the prank on Twitter and Facebook were hilarious. 
After teasing a big announcement for days, Matt revealed he was "leaving" Studio 1A after more than 14 years of hosting TODAY. He took a long pause before adding that the departure was only so he could travel the globe for the 10th time as part of the Where in the World is Matt Lauer? series. 
Watch the announcement here: 
And then our social networks exploded. Some of our favorite tweets: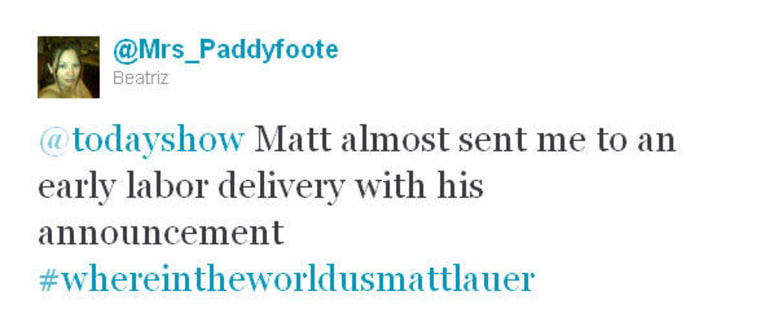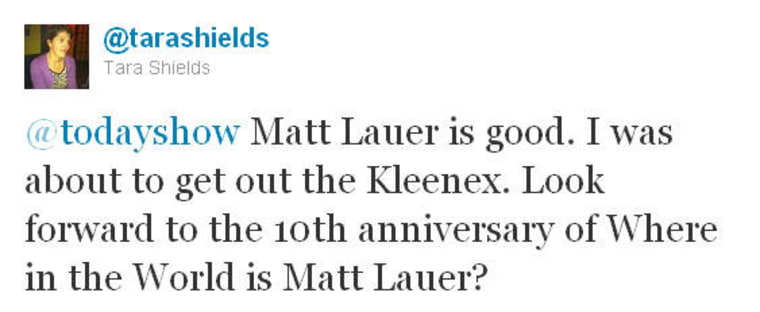 Go here to read the more than 300 comments on our TODAY Facebook page. 
Did Matt fool you with his little prank? Let us know in the comments below. 
And find out all of the information for the upcoming 10th trip and the previous journeys at TODAY.com/WhereInTheWorld.