It was Matt and Savannah's toughest interview yet.
On Thursday, the TODAY co-hosts had to face only the most pressing journalist on late night TV: Andy Cohen.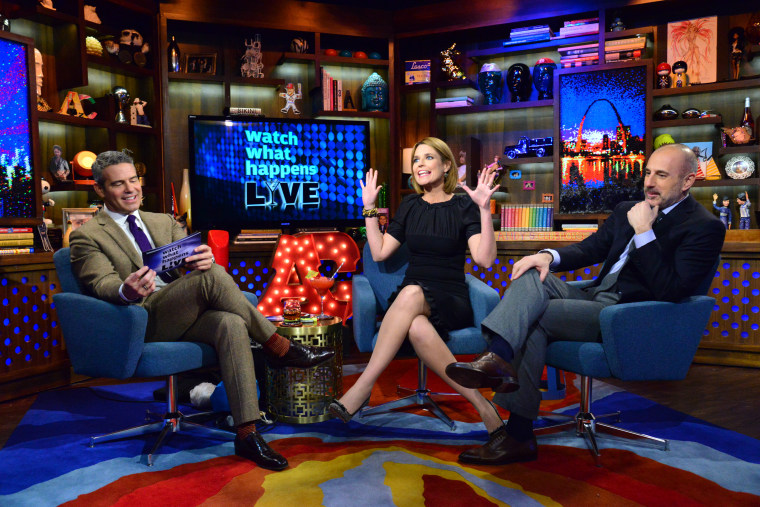 Bravo's "Watch What Happens Live" host grilled the duo about their favorite TODAY guests, their most embarrassing moments, regrettable snafus, and the ultimate question: "Who's the bigger lush: Kathie Lee or Hoda?" These were not fluff questions. (Matt was forced to plead the fifth at one point).
Watch our fearless anchors try their best to take on Andy. (There are squirms! Dodged questions! Matt explaining his sitting style!). Enjoy.