Matt Lauer and Hoda Kotb scaled Rio de Janeiro's iconic Sugarloaf Mountain Monday, a trip that started with a cable car ride across Guanabara Bay. As Matt taunted and Hoda nervous-laughed, the car lifted the duo 1300 feet above sea level. For Hoda, that was 1300 feet too high!
"This cable car is over a hundred years old," Matt joked. "Oh my god it's a sheer cliff. That is straight down."
At the peak, Matt and Hoda posed for faux photos in front Rio's iconic landmarks, including Sugarloaf, Christ the Redeemer and a mountain sunset.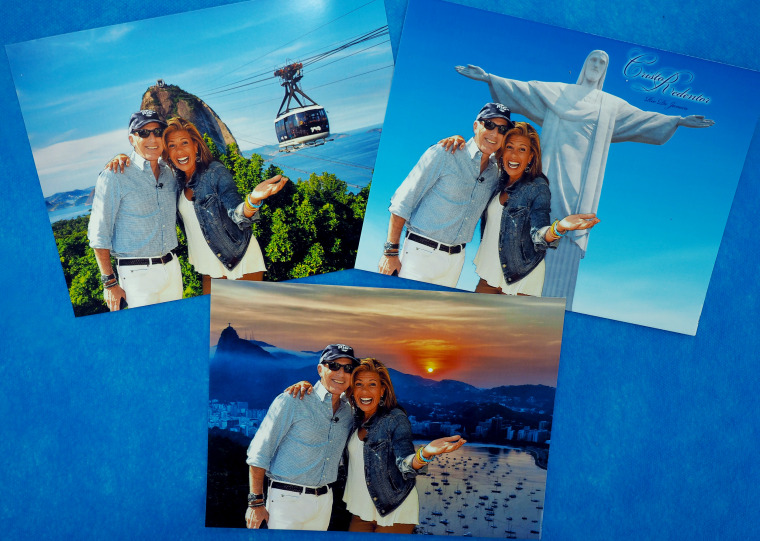 They also smiled for the camera in front a real backdrop: Guanabara Bay.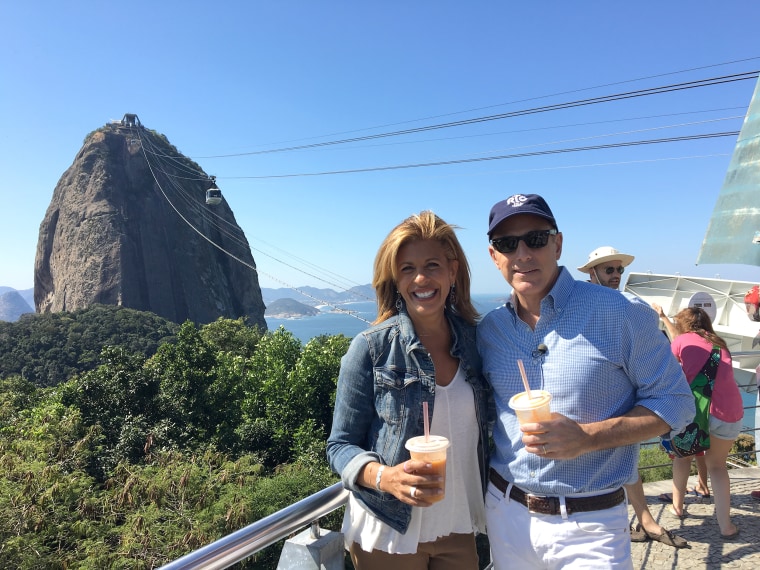 Matt and Hoda are the first of the TODAY anchors to travel to Rio ahead of the 2016 Olympic Games. Friday the pair will join Meredith Vieira to host the Opening Ceremony on NBC. Be sure to tune in to TODAY and follow #RioTODAY for the latest from Brazil.