Update at 10:15 a.m. ET: After being pretend-fired by Matt Lauer, TODAY digital lifestyle expert Mario Armstrong is fighting back.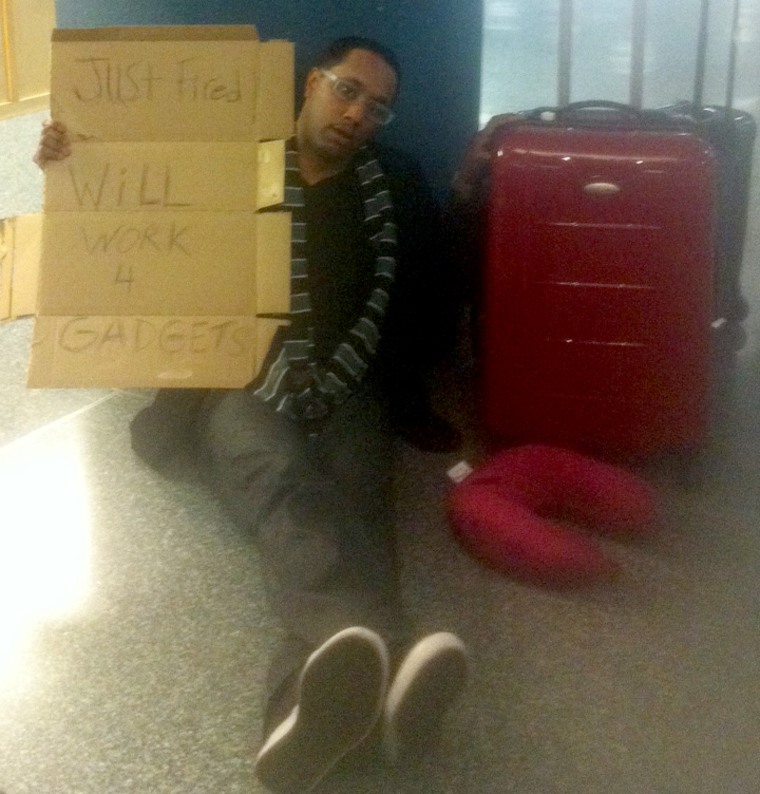 Armstrong, who endured some mocking for an on-air mistake, is "not leaving without a fight," he told TODAY.com. "That was foolish of Matt and Al! Don't they realize I do know hackers that work for Anonymous?" he joked.
Original post: Matt shows no mercy!
He jokingly "fired" TODAY's digital lifestyle expert Mario Armstrong on air after he made a small mistake during a segment about the new Apple iPad. 
"I'll never let this happen again," Mario pleaded to Matt.
Guess that promise was enough: Mario returned a few minutes later to showcase eight ways websites, apps and gadgets can help viewers save money.