These days, the words "NBC page" conjure up images of cheerful "30 Rock" character Kenneth Parcell.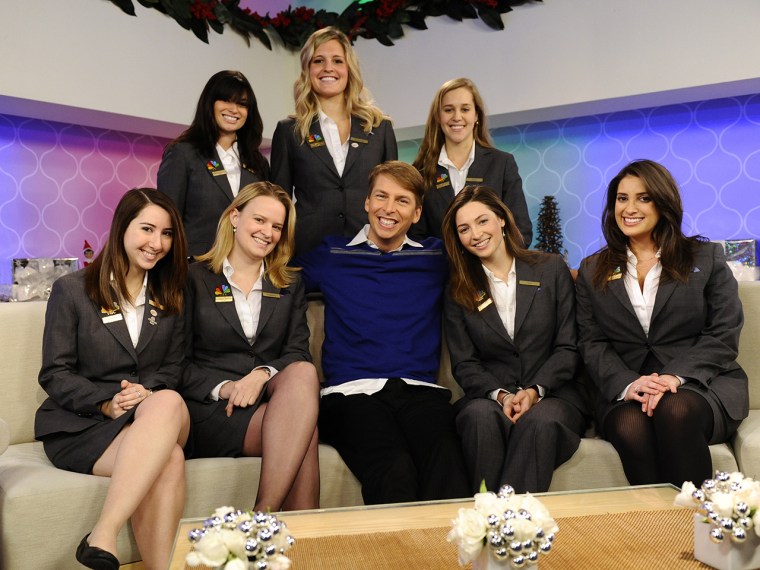 While Parcell may have made a name for the NBC Page Program in prime time, pages have been a crucial part of NBC since 1933. The program has graduated distinguished alumni including TV personality Regis Philbin, actress Aubrey Plaza, former Disney CEO Michael Eisner, NBC News' Ted Koppel and TODAY's own Willard Scott.
This year, the program is celebrating its 80th anniversary with a brand new look for its pages. 
Starting in January 2014, pages will be giving tours and greeting guests in suits from Cintas instead of the gray Brooks Brothers' suits with white blouse and polished black shoes. This was an upgrade from the blue and gray polyester uniforms pages wore in the '90s.
Every few years, the uniforms get revamped — they last received a style update in 2008 for the 75th anniversary, when new uniforms were chosen through a vote on TODAY.com. 
Carl Baylis, assistant director at Emerging Health Information Technology, remembers wearing a very plain dark blue double-breasted suit when he was a page from 1965 to 1966.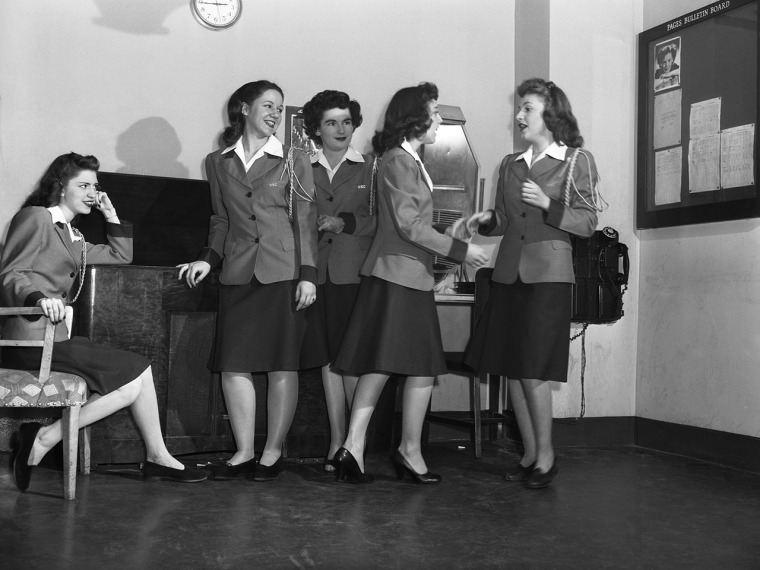 "We had to wear white collarless shirts, and each got paper collars that we had to attach to the shirts with buttons so we always looked phenomenal," Baylis told TODAY.com. "It was stiff and uncomfortable!"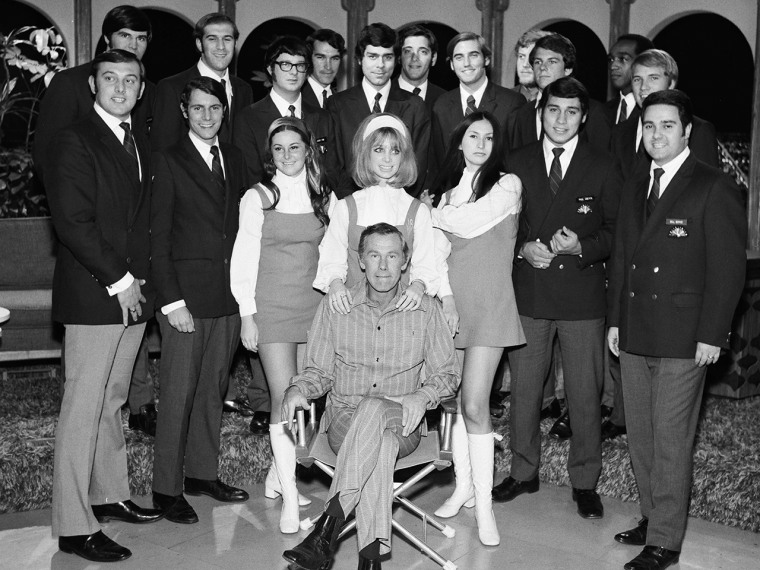 Despite the awkward clothing, Baylis hasn't forgotten the amazing experiences, like watching rehearsals of "The Tonight Show with Johnny Carson" and assisting with special shows by Perry Como and Sammy Davis Jr.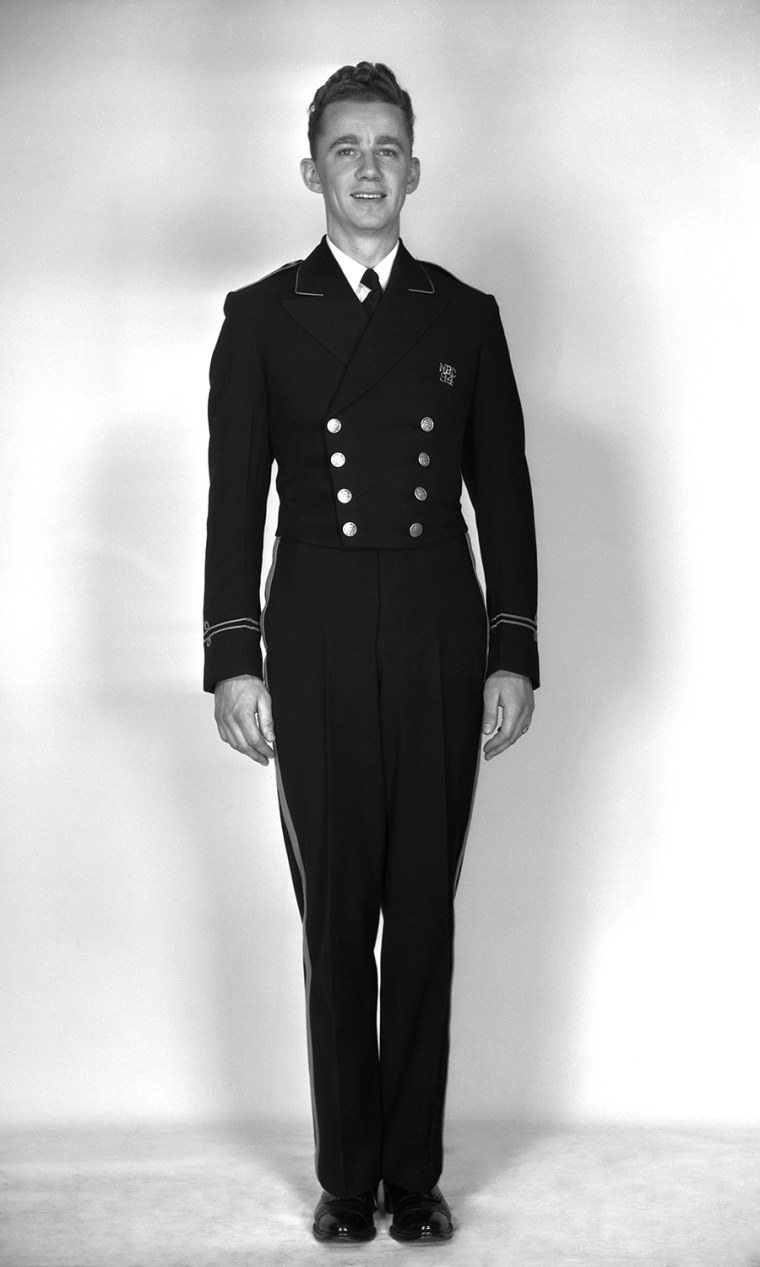 "It was a bunch of guys having a good time," he said.
By the 1970s, the uniform had changed to reflect corporate dress, according to former page Edward Berenhaus. Currently a TV and online media specialist for Watchitoo, Berenhaus was a page from 1975 to 1976, and one of the first from the program to ever work on "Saturday Night Live."

"(The uniform) was pretty snazzy," he told TODAY.com. "We wore a blue shirt, red tie, blue blazer and grey pants. Women wore a blue jacket and a blue skirt," he said.
Berenhaus rubbed shoulders with the "SNL" cast and crew, as well as countless celebrities.
"I escorted Mick Jagger and Ronnie Wood from the Rolling Stones to their seats and the audience started going wild," he recalled. "There was a buzz, an energy that spread out like an atomic bomb, and suddenly everyone knew they were in the room.
That night, he became a personal assistant of sorts to the two rockers. He even escorted them to the restroom.
There's a reason the program receives about 16,000 applications each year and accepts less than two percent —making it more difficult to get into than Harvard.
"The page program is one of the best ways to enter the world of television, and it certainly paved the way for a very colorful and exciting career for me," he said.