Visitors to the plaza come in all shapes and sizes. Height tends to be a natural advantage if you're looking to be noticed, so with one strike against him, young Cameron took a different route.
"I wear my hair like Matt Lauer," read the back of the his sign – and does he ever.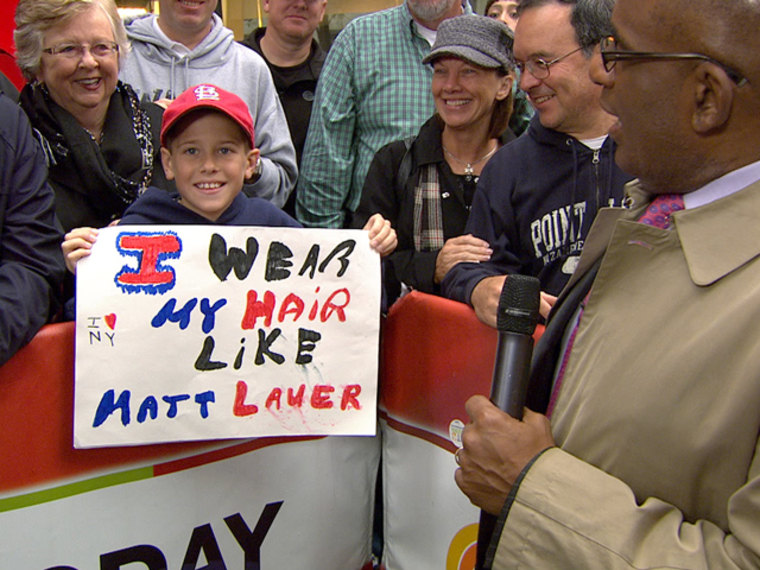 After noticing the message, Al removed the boy's hat, revealing blond locks (or the lack thereof) cropped close to his skull.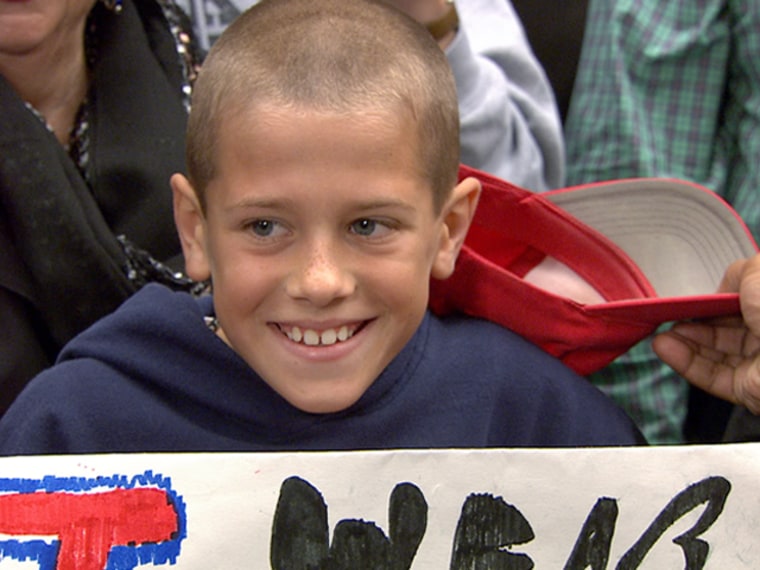 Matt reminded the crew-cut kid, "the difference is, he could wear it wear it another way."