TODAY's happy-hour hosts will spread the cheer in 2014, each choosing to Shine a Light on a worthy cause. 
Hoda Kotb is making it her mission to help kids with cancer.
"As a cancer survivor myself, I know what it feels like as a grownup," Hoda said. "But what I can't even fathom, even now, is what it feels like to be a kid ... struggling with this grown-up disease, something they shouldn't have to deal with. And all you want to do is reach out and help and hug." 
Hoda will help lift children's spirits by creating a music video with them. It'll be "an anthem about being brave and being strong," she said, and expressed her hope that the message will spread from hospital to hospital across the country.
Editor's note on May 11: Hoda has broadened the scope of her Shine a Light campaign, helping children with cancer through the American Cancer Society.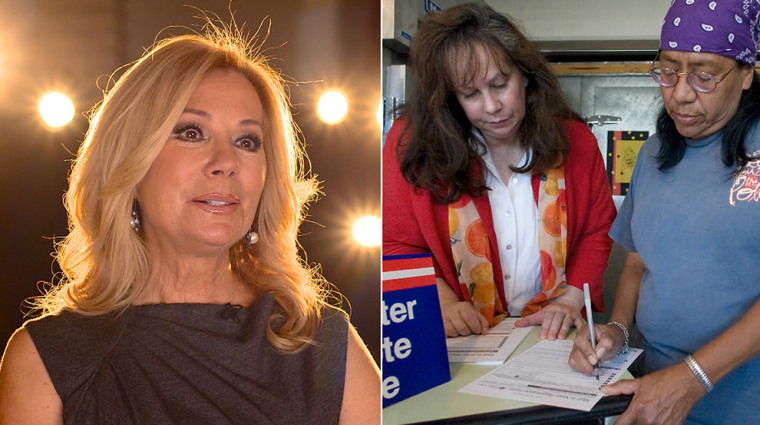 Kathie Lee Gifford will spend the year raising money for a worthy cause by encouraging families to make memories with their loved ones. 
"2014 is going to be the year that my family celebrates 20 years in the same home. So I started chronicling pictures and things and hopefully, by the end of the year we will have a coffee-table book," Kathie Lee said. It'll be called 'Good Giffts, One Year in the Heart of a Home.'"
Proceeds from the sale of Kathie Lee's book will go to the Salvation Army.
"I want this book to be a blessing to whoever picks it up," she said. "I want to put a smile on their face. I want to put a prayer of gratitude in their own souls for the blessings that they have in life."
Track our anchors' progress on our Shine a Light TODAY Facebook page. And tell us on social media how you're pitching in, using the hashtag #ShineALight. 
Find out what causes our other anchors will Shine a Light on this year.