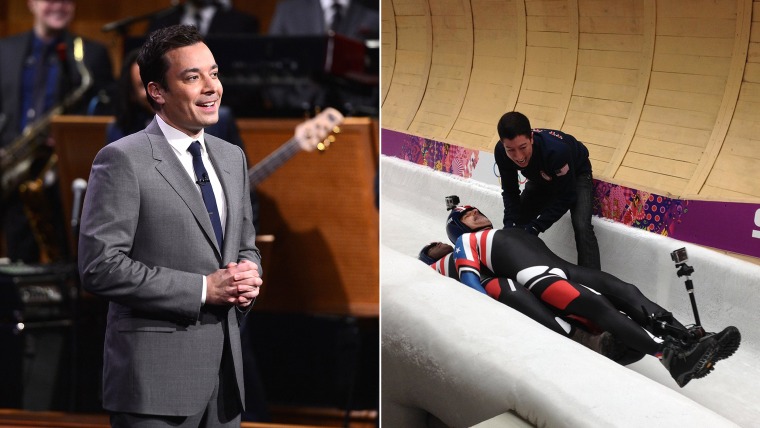 For the first time in more than 40 years, NBC's "Tonight Show" broadcast from New York City on Monday night with Jimmy Fallon at the helm, and TODAY got a little love from the comedian.
Fallon started the program with his signature monologue, in which he poked fun at Matt Lauer and Al Roker's recent attempt at the double luge. 
"It's kind of hard to watch," Fallon joked while watching a clip.
The TODAY duo, who decked themselves out in their famous spandex attire, rode on top of each other during the challenge.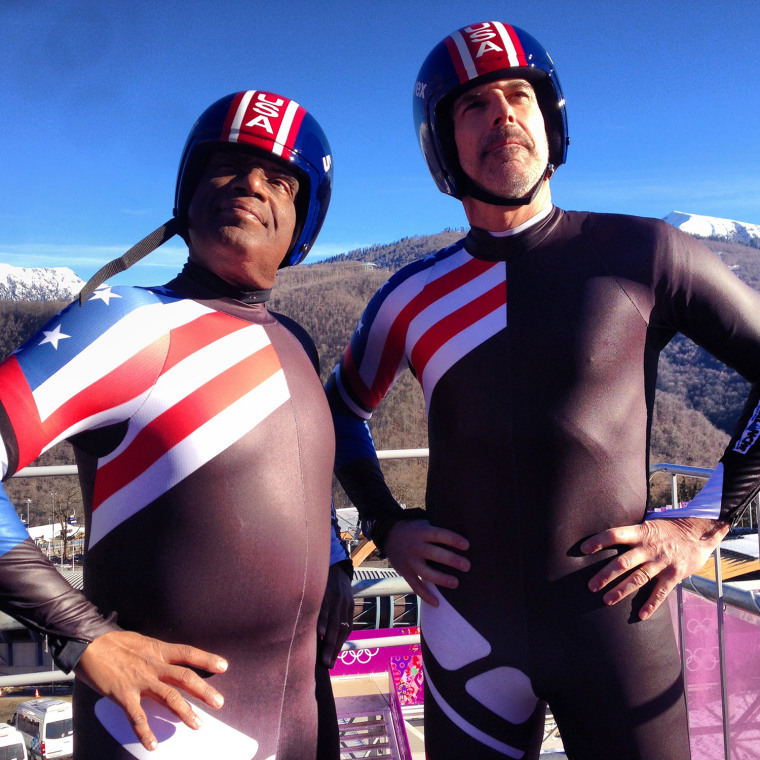 "We can't unsee that," said Fallon. 
He also had an explanation for the noises heard during the TODAY stunt, when it seemed Matt and Al screamed almost the whole way down the track. "That screaming actually came from their sled," he joked.
Matt and Al may not be eager to try the luge again, but they were happy to be part of Fallon's opening night.
"We're proud to be part of history," said Al.
Follow TODAY digital dude Kyle Michael Miller on Twitter.