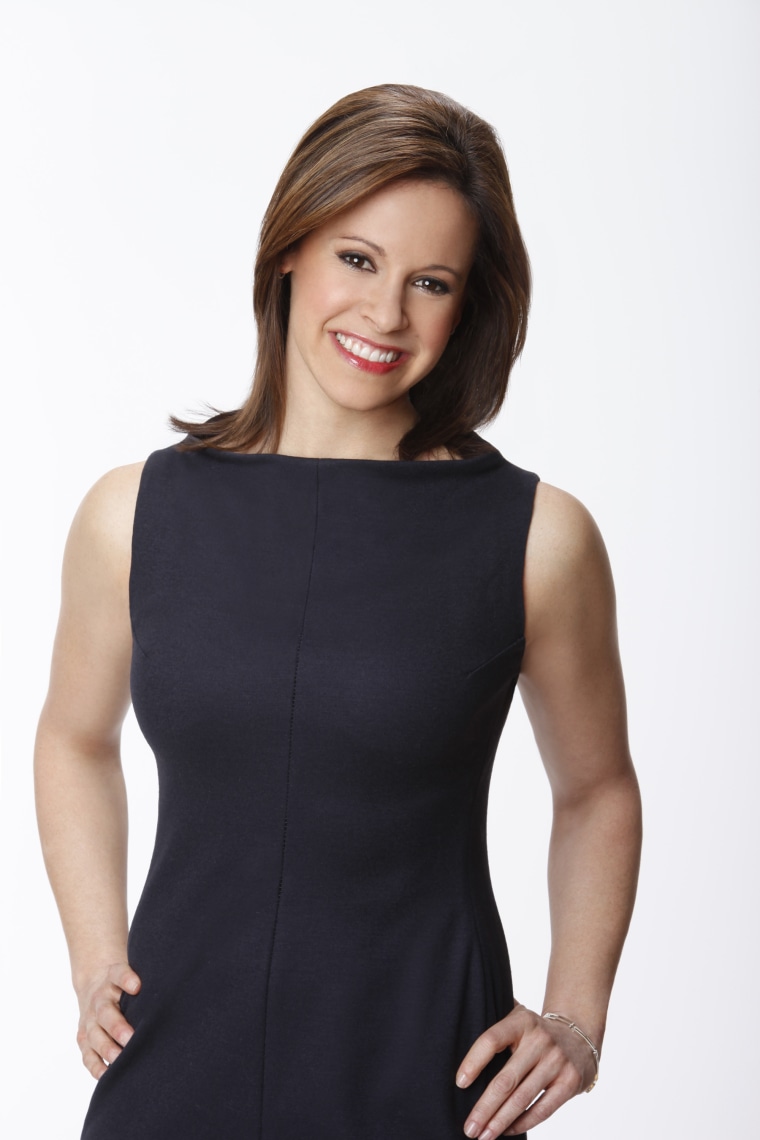 Jenna Wolfe was named the first-ever TODAY lifestyle and fitness correspondent in Sept. 2014. She also serves as NBC News national correspondent.
Wolfe previously served as news anchor of Weekend TODAY, beginning that role in October 2012. She joined NBC News in August 2007 as a TODAY correspondent. She served as co-anchor of the Sunday edition of Weekend TODAY from 2007 to 2012. Wolfe came to NBC from WABC, New York where she spent three years as a sports reporter and anchor. While at WABC, Wolfe went on location daily covering sporting events throughout the tri-state area, and she served as a weekend anchor for "Eyewitness News This Morning."
From 2002 to 2004, Wolfe was a reporter and anchor for MSG Network where she hosted the network's flagship "MSG SportsDesk." Prior to that, she served as the first female sportscaster on a local broadcast television news program in Philadelphia at WPHL, the WB affiliate.
Wolfe began her on-air career in 1996 as a news and sports reporter for WICZ, the FOX affiliate in Binghamton, NY. Two years later, she joined WUHF in Rochester where she was the weekend sports anchor before joining WPHL in 1999.
When Wolfe joined TODAY, it was for the second time in her career; she served as a summer intern at the program during college.
Wolfe was born in Kingston, Jamaica, and raised in Petionville, Haiti, before moving to the United States with her family in 1989. She graduated from SUNY-Binghamton with Bachelor of Arts degrees in French and English. She is fluent in French and Creole.
Wolfe is a sports enthusiast off-air as well playing several sports including racquetball and volleyball, and she enjoys skydiving and water-skiing. She is also an avid moviegoer, and a Seinfeld devotee. Wolfe resides in Manhattan.
Follow Jenna on Twitter.
Updated Sept. 12, 2014. Originally posted Nov. 12, 2008.