Things got a little steamy in Studio 1A Thursday morning, as 30 Rock star Jane Krakowski locked lips with two unsuspecting guests. Krakowski was on the show to talk about the series finale of "30 Rock," but it seemed she had some ulterior motives. During a live tease for upcoming segments, she, health expert Dr. Oz and "Identity Thief" star Jason Bateman joined one another on the TODAY couch. And that's when things got a little wild.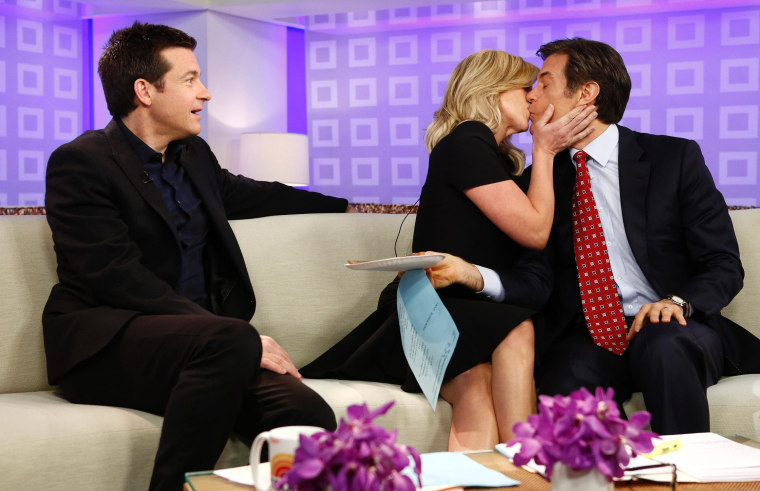 Krakowski took it upon herself to take hold of Dr. Oz, planting a big one on him before the commercial break.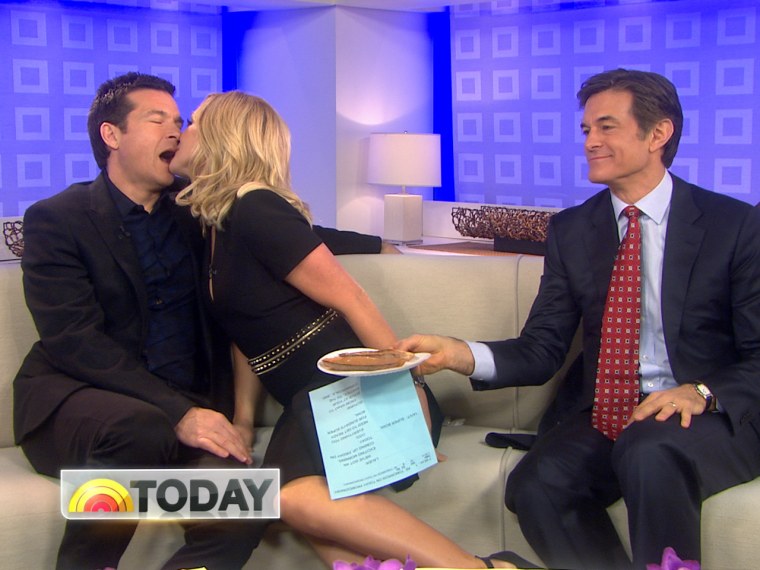 Before Jason Bateman realized what was happening, he was locking lips with the actress as well.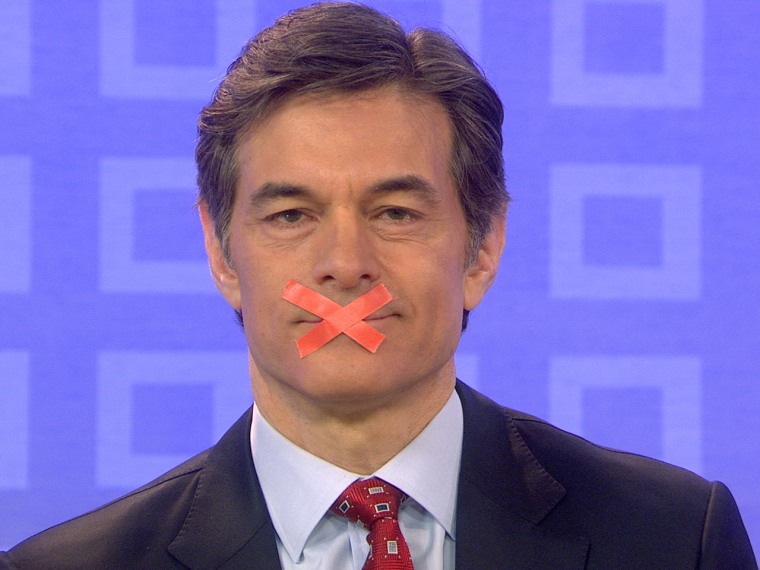 With some time remaining before his upcoming segment, Dr. Oz decided to take some preventative measures for the rest of his stay.
More from TODAY:
Bateman bleeds for role in 'Identity Thief'
McCarthy beats 'the bejeepers out of' Bateman in 'Identity Thief'
Al Gore to Melissa McCarthy: 'You make me laugh'
Tyler Perry injures Oprah with flower gift