TODAY's very own Hoda Kotb is coming to (another) bookshelf near you!
Kotb's newest book, "Where They Belong: The Best Decisions People Almost Never Made," is coming out in January 2016, just six short months from now.
"Where They Belong" will be a selection of various stories of inspiring people who "found themselves" in completely unexpected moments or unforeseen circumstances. From heartwarming stories to tales of heartbreak, all of the characters Hoda meets eventually work their way to something greater than they'd initially believed possible.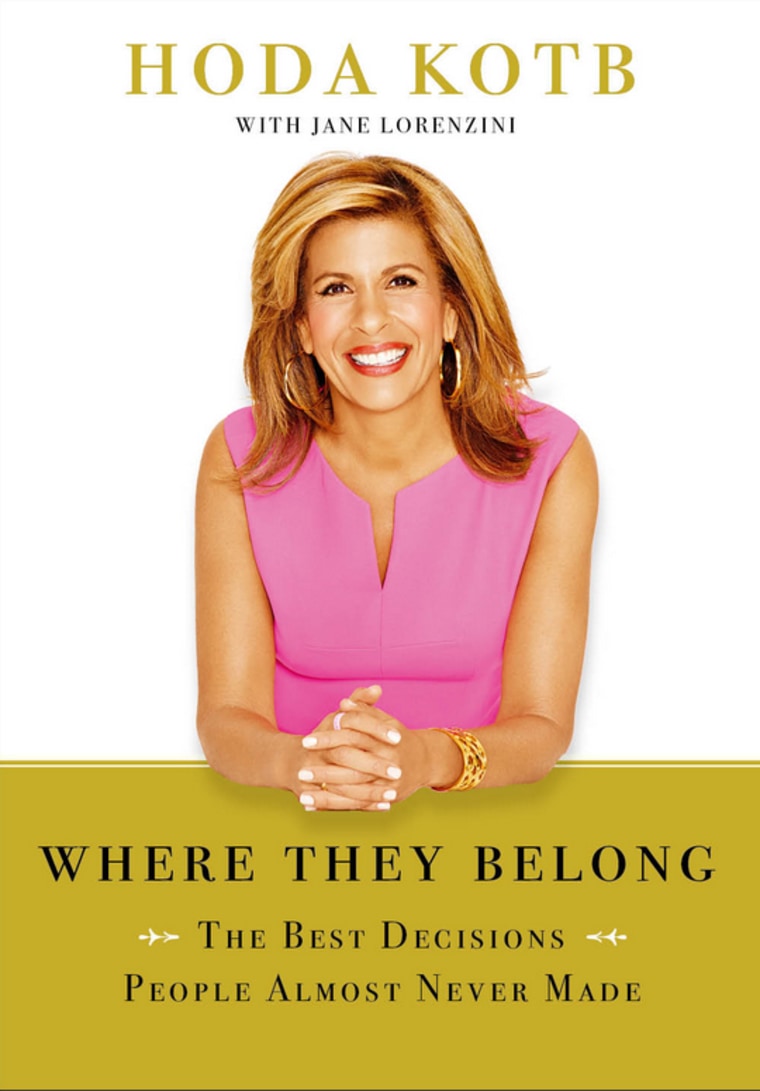 Look for Hoda's latest book in bookstores January 5, 2016.