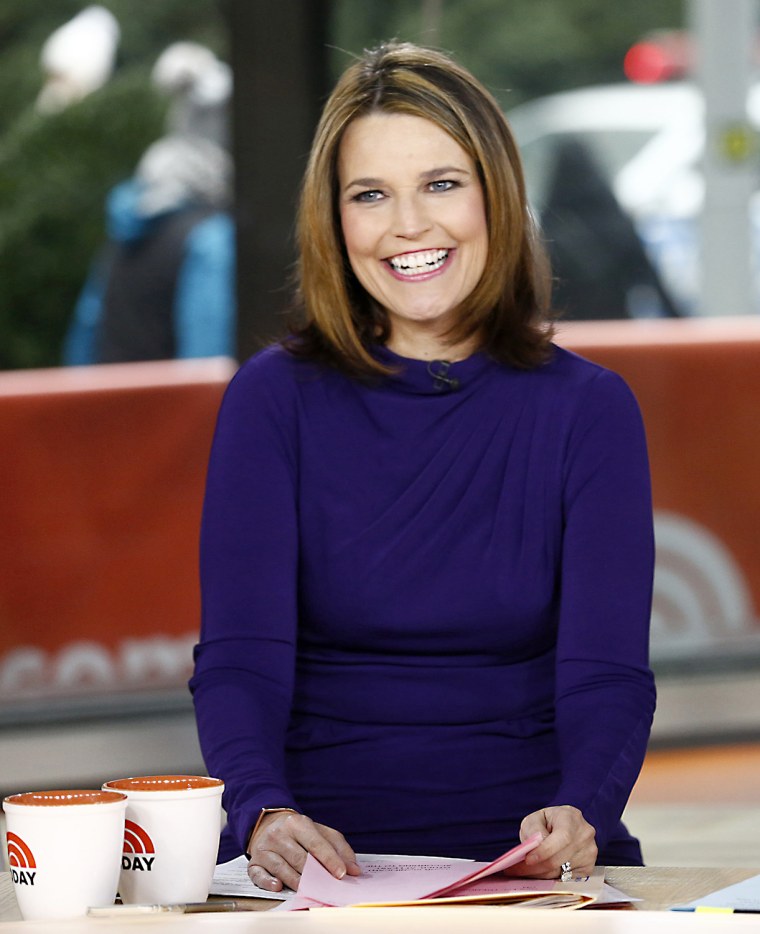 Do you have questions for Savannah? Here's your chance to ask them!
TODAY's co-anchor will take your questions on our Facebook page Wednesday morning in a live Q&A beginning at 9 a.m. ET. 
Who's your favorite interview? How's life as a newlywed (and new mom!)? What's it like working alongside Matt, Al and Natalie every morning? Now's your chance to ask Savannah anything, TODAY fans! 
She'll take your questions live from the Orange Room — with the help of TODAY's newest family member, Wrangler, of course!
Happy asking!