While Willard Scott isn't emblazoned on a Smucker's label quite yet, he is celebrating a major milestone on Friday as he turns 80 years old.
Willard has been a part of TODAY for more than 30 years, but how well do you know the veteran weather reporter and birthday greeter? Here are eight fun facts about Willard Scott:
1. He is the original Ronald McDonald. Long before he graced TODAY with his presence, Willard starred as the first Ronald McDonald in TV commercials in 1963.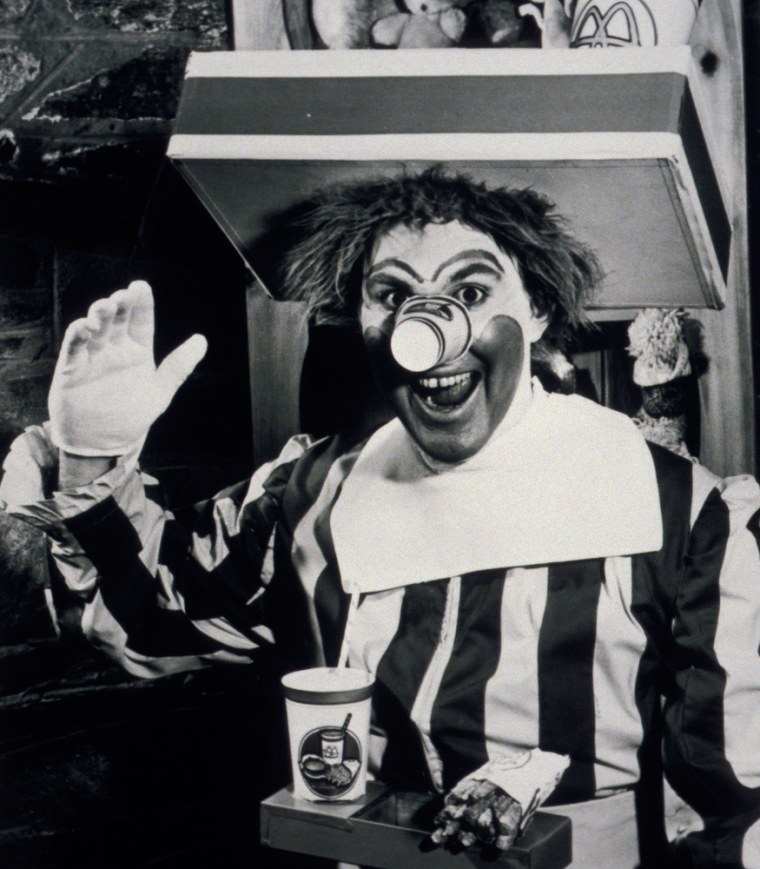 2. He kissed Barbara Bush (and a lot of other people). Never one to shy away from a peck, Willard has kissed various guests, anchors and even a first lady. Barbara Bush took a break from walking in the Inaugural Parade in 1989 to give Willard a smooch.
3. He jogged with Bill Clinton. During one of Willard's broadcasts from Washington, D.C., he spotted a familiar man jogging nearby: President Bill Clinton. The president hopped on camera, invited Willard for a run and off they went.
4. President Obama is his right-hand man. Willard is known far and wide as the TODAY and Smucker's birthday greeter for those turning 100 and older, and President Obama has kept that in mind. During a visit in Iowa in 2010, Obama met 107-year-old Frances Asher and promptly told her she needed to get her birthday shout-out from Willard.
5. He's like a second dad to Al Roker. At age 22, Al met Willard when both were working in Washington, D.C. Willard became a trusted mentor and dear friend to Al. "I can honestly say I wouldn't be here doing the TODAY show if it wasn't for Willard," Al said.
6. Willard has channeled Boy George for a newscast. Never one to shy away from having a little on-air fun, Willard dressed up as pop star Boy George for a 1985 newscast. "They asked me who my favorite rock star was and that's exactly what I did — dressed up like Boy George," he said at the time.
7. The ladies love him. Willard doesn't only have fans popping up on Smucker's jars. He's also caught the attention of the University of Connecticut's cheerleaders, who stopped by the plaza in 2009 to wish Willard a happy birthday.
8. He's not afraid to rock a dress. Arriba, arriba! In an effort to raise money for the United Services Organizations, Willard dressed up as samba singer Carmen Miranda for a broadcast.