"Rock, Paper, Scissors, Pie" can be a messy game — especially when Savannah Guthrie is playing. 
She took a cream pie in the face and, in true Savannah style, followed it up with a slip and a fall.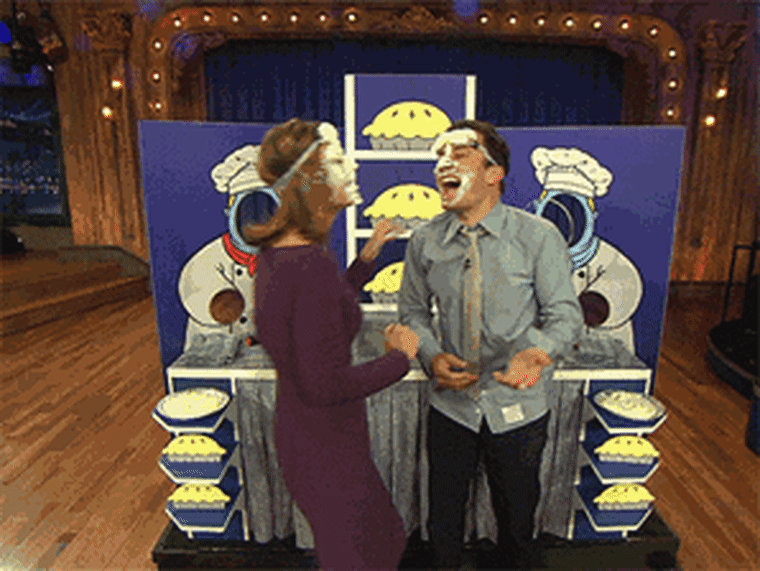 "That was a cartoon fall....I couldn't stop laughing," Fallon explained when he stopped by TODAY Friday. "I'm so happy they kept rolling." Naturally, he arrived with a banana cream pie in hand.
While Savannah's fall was a big topic of conversation, the "Late Night" host couldn't pass up the chance to chat about his new daughter, Winnie.
"I can't stop looking at her," he cooed. "When I'm not holding her, I'm looking at photos of her on my phone. She's the coolest – the best thing to ever happen to me."