Iconic clown Ronald McDonald is getting a hip new look for the first time in nine years, and it's quite a departure from his first outfit, a food-tray hat and cup nose, worn by TODAY's Willard Scott in 1963.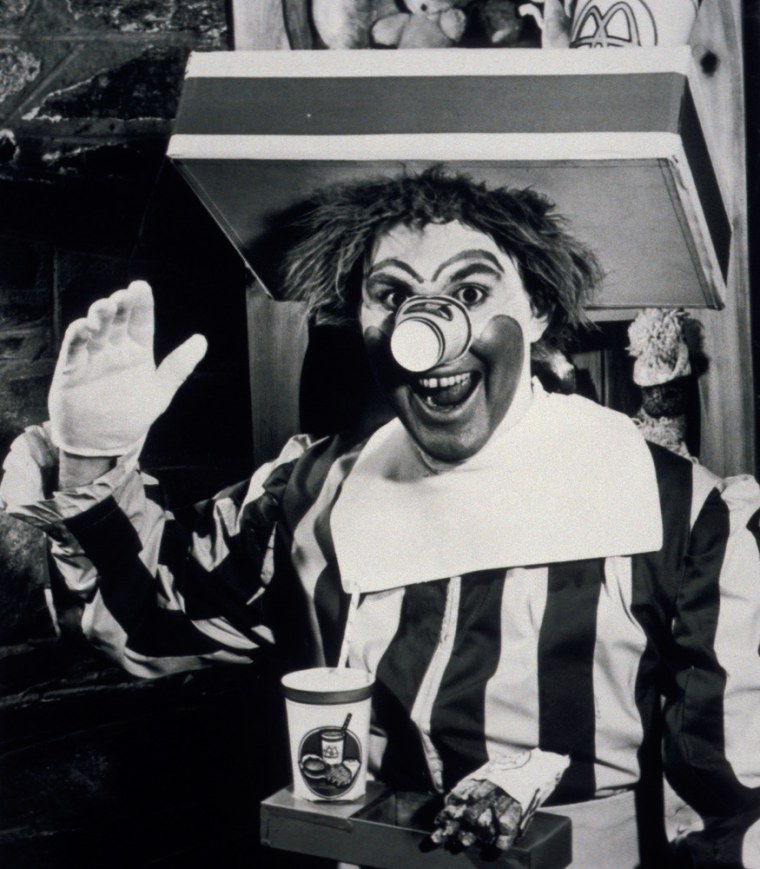 Donning a red-and-white striped suit and larger-than-life smile, Willard starred as the hamburger-happy clown in a series of early commercials.
Now the Twitter-embracing character is styled in a snazzy red jacket and slim fit cargo pants.
Many TODAY viewers are thumbs-down on the wardrobe upgrade, with 38 percent #LovinIt and 62 percent #NotLovinIt. Here's what a few of them had to say, both pro and con:
Follow TODAY digital dude Kyle Michael Miller on Twitter.