It's Flashback Friday! Maria Shriver is co-anchoring TODAY with Matt Lauer, giving us a taste of the old-school days when she anchored TODAY, the last time being 1998. And while she jokes that she looks like an older version of Natalie Morales, we think she looks as good as ever. See some of her memorable moments on TODAY — big hair, shoulder pads and all.

Maria co-anchors the first-ever Sunday edition of TODAY in 1987:
Here she is interviewing Fidel Castro, who takes her around Cuba:

Maria co-anchoring TODAY in 1998, the last time she took on this gig: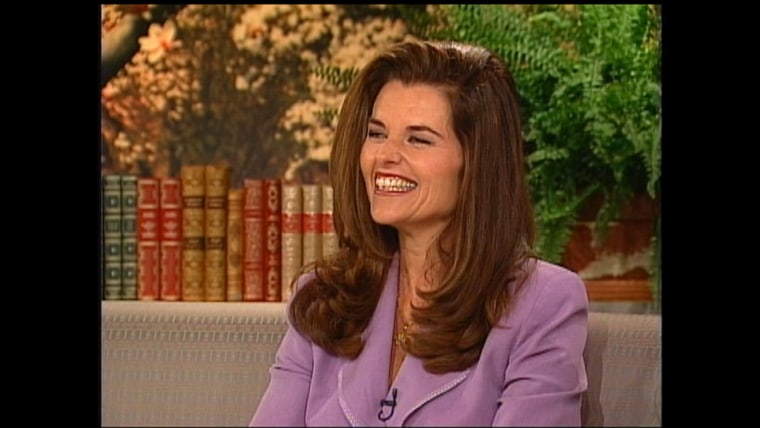 The NBC News special anchor has been on the other side of the interview, as a guest on TODAY in 2008 discussing her book, "Just Who Will You Be?"

Maria joined TODAY in 2009 and was teased by her peers for getting caught driving while talking on the phone:
She joined us earlier this year to talk about her late mother Eunice:
Long lost sisters? Maria, right, joked that she looks like an older version of Natalie.