In this age of viral videos and rampant gossip reports, it has become increasingly difficult to tell what's true and what's not. TODAY is helping viewers hone their skills with the special series, Fact or Fiction. 

Natalie Morales presented two stories Wednesday morning — one true and one false. 
It's up to you to guess which is which. Can you tell?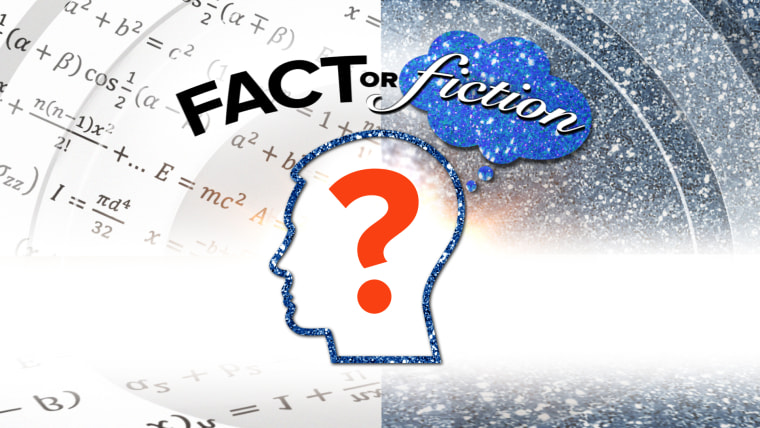 SOYLE:
The natural food movement is more popular than ever, with one Vermont native selling what he calls the least processed food on Earth — edible earth, or Soyle.

Greg Billings sells dirt — for eating. "The right soil is full of minerals and good bacteria: Just a lot of things we're missing in today's fast-food diet," he said. "It's like cavemen going back in time to what we used to eat." 
Charging about $20 per bag, his business hit pay dirt when he started offering free samples at upscale food stores. 
Scientists have their doubts, but Billings and his co-founder Linda Tera dismisses them. 
"I'm sure the first guy who said 'Let's put water in a plastic bottle' was laughed out of the room," he said. "I think I've found the next big thing — and all I had to do was look down." 
If you think this story is the fictional one, tweet #Soyle or select it in the poll. 
HOOFBALL:
It's a sport for the whole family — including your horse.

Equine soccer is taking off in Wausau, Wis., and Natalie Morales visited to check it out. 
While shin guards are option (for the horses), biting or lying on the ground is not allowed. That'll send them to the penalty box — the barn.
There are some challenges. "The problem is to be able to get a horse to pass in a straight direction without getting too far off," David, a local player, told Natalie. 
And our fearless news anchor may have a new hobby: She scored a goal! 
If you think this story is the fictional one, tweet #Hoofball or select it in the poll. 
Spoiler Alert! Learn which story is fake, find clues you may have missed.
Tuesday segment: Is Extreme Ironing or Upstart Academy the false story?