In this age of viral videos and rampant gossip reports, it's sometimes difficult to tell what's true and what's not. TODAY is helping viewers hone their lie-detecting skills with the special series Fact or Fiction. 
Al Roker presented two stories Friday morning — one true and one false. 
It's up to you to guess which is which. Can you tell?
Robot Nanny:
Like many working moms with young kids, Park Soo Jung from South Korea was ready to throw a tantrum of her own. "Every day I was exhausted," she said. "It was very difficult to perform all the duties of a good mother." 

She received help from an unlikely source: A robot named Yoo-Mo, which is Korean for "Nanny." And this soon could be an overwhelmed parent's new best friend. 
Once the stuff of science fiction, these are now in the beta testing phase in Korea, where the cost of day care is the third highest in the world. 
The robot plays and reads with kids, and can even warn parents with a text message if the kids are up to no good. 
Yoo-Mo is the brainchild of engineer Dennis Hong. When Dennis Hong was recently in NYC, he and Al met at Fordham University's robotics lab for a quick demo.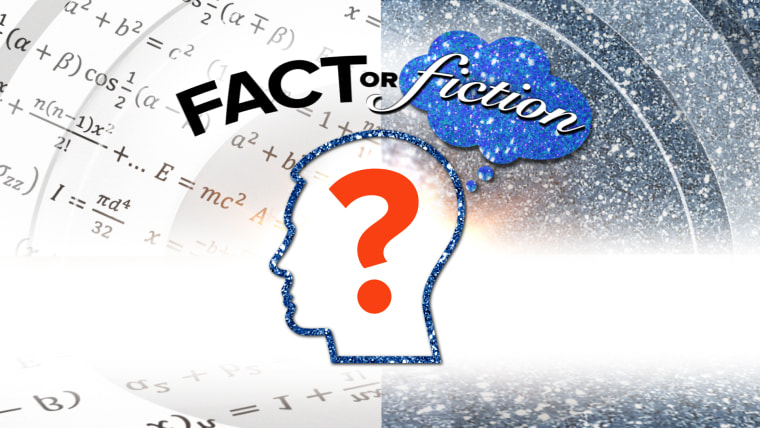 "The robots you see here are not toys," Hong told Al. "Robots can be used for supervising multiple children for longer periods of time ... It's the next big thing."
If you think this story is the fictional one, tweet #RobotNanny or select it in the poll. 
Art from Ashes:
Robert Burch has been creating glass sculptures in his Vermont studio for more than 40 years. 

But seven years ago he began working with a different medium. "We've been incorporating ash of people and pets into pieces," Burch said. 
It's called Art from Ashes, a business created by three friends who wanted to deal with the art of grieving. 
"When we started the business, we initially were just using pets' ashes because we weren't really sure if we were comfortable using human ashes," founder Jenny Bourgeois said. "Now we're really 50-50." 
Instead of merely storing remains, a loved one can now reflect the sun, hold a martini or dangle in a piece of jewelry. Ellen Millis-Audette had a piece made from the remains of her dog Molly. "I wanted something I could have to carry with me or to hold onto," she said about her blue paper weight. "It was beautiful."
If you think this story is the fictional one, tweet #ArtFromAshes or select it in the poll. 
Spoiler alert! Al Roker's fake story in Fact or Fiction is...
Fact or Fiction Day 1: Is Extreme Ironing a fake story? Or is Upstart Academy?
Fact or Fiction Day 2: Is Soyle (edible earth) a fake story? Or Hoofball? 
Fact or Fiction Day 3: Is Cube Man a fake story? Or is Balloon Guy?