In this age of viral videos and rampant gossip reports, it has become increasingly difficult to tell what's true and what's not. TODAY is helping viewers hone their skills with the special series, Fact or Fiction. 
Matt Lauer brought you two different stories Tuesday morning: Extreme Ironing and Upstart Academy. One is true, and the other a complete fabrication. 
It's up to you to guess which is which. Can you tell?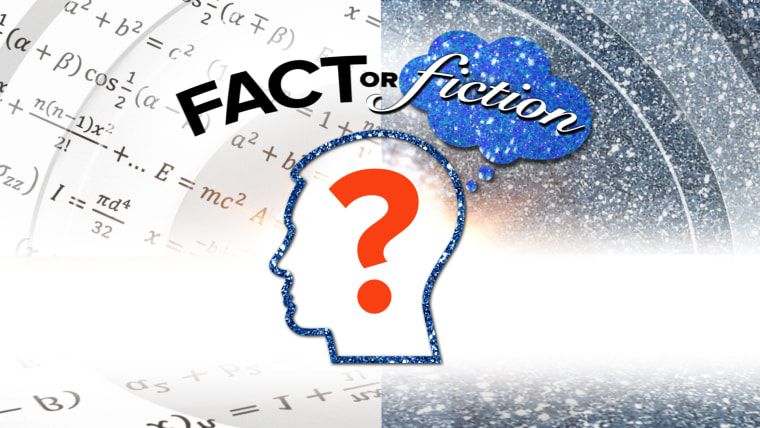 EXTREME IRONING
Forget the Iron Man competition! The next big sport could be Extreme Ironing. 

The goal: Iron in extreme places, like on a lake, in the woods or maybe at a concert. 
"Anyone can go hiking a mountain, but not anyone can go through and actually hike and then iron," said attorney Mike Kelsey, founder of the American Chapter. "It's a sport and it's an art."
Matt caught up with Kelsey and his band of extreme ironers to try his hand at this burgeoning sport. 
How did he do? By the second day at an event in Central Park he was an old pro, mastering his first solo competition and dominating synrco-ironing.
Does Mike and his crew think it'll take off? "I think extreme ironing is something that could be added on a local level," he said. "And then, where it goes from there, you know, time will tell."
If you think this story is the fictional one, tweet #ExtremeIroning or select it in the poll.
UPSTART ACADEMY
Most busy executives don't have time to just hang around. But at New York's Upstart Academy, being bottoms up tops the agenda. 

Inverted yoga is the brainchild of Jim Ferazzi. "I did my best thinking when I was inverted," he said. "It was that simple. That's how it started." 
And now he hosts executives from corporations for all-day retreats. "They literally spend the day inverted," Matt said, adding they get short breaks every six minutes
There's some science to back this up. 
Researchers at Johns Hopkins found that subjects with spinal pain and treated with inversion therapy were more adept at problem solving than their upright counterparts. 
"Kind of makes your brain explore," student Bea Eslaf said. 
If you think this story is the fictional one, tweet #UpstartAcademy or select it in the poll. 
Spoiler Alert! Learn which story is fake, find clues you may have missed