For the last year, Al Roker has been begging Vice President Joe Biden to join the TODAY's Take team, and it finally happened!

"The reason why people like you so much is that they trust you...everybody loves you, buddy," the vice president told Al Roker Wednesday morning. 

The vice president said he wants Al to head up NOAA, the National Oceanic and Atmospheric Administration.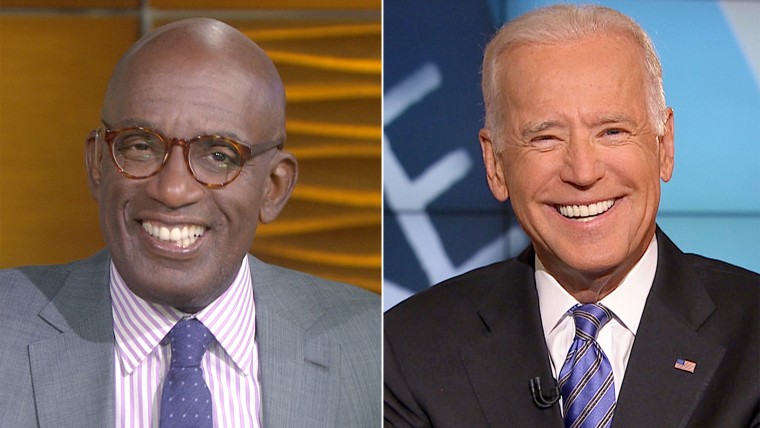 "We'll work that out after this job or whatever job I am in next," Biden said. "If I was running the administration or the next one, I'd have you in it!"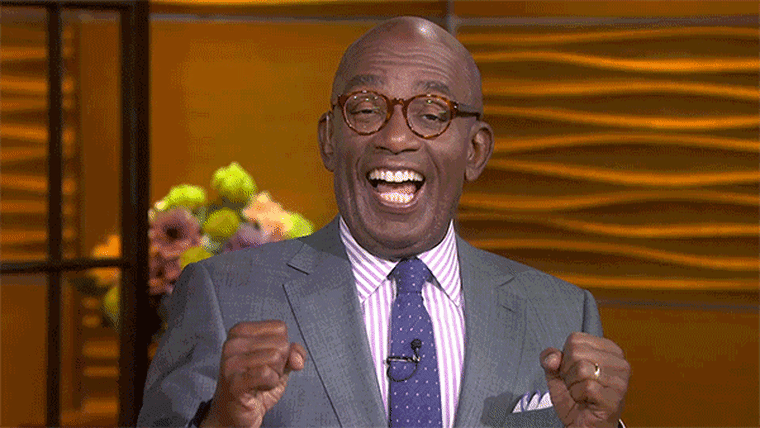 Joe Biden admitted he may have a tough time being a permanent co-host for TODAY.

"I'd have trouble sitting across from Natalie all day. She's so damn good she'd intimidate me!"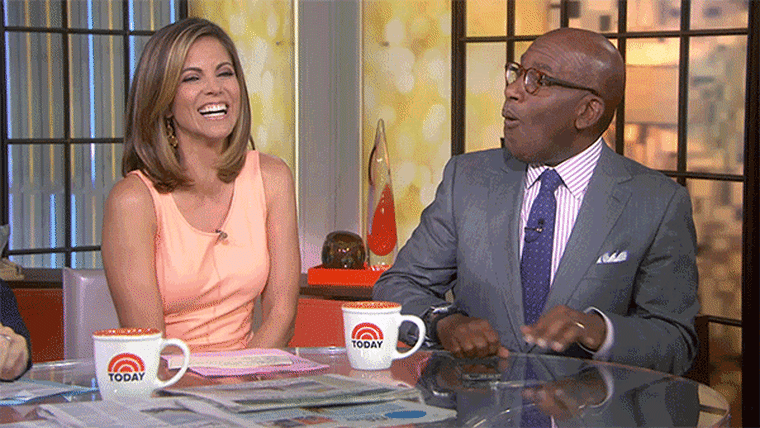 Natalie was flabbergasted!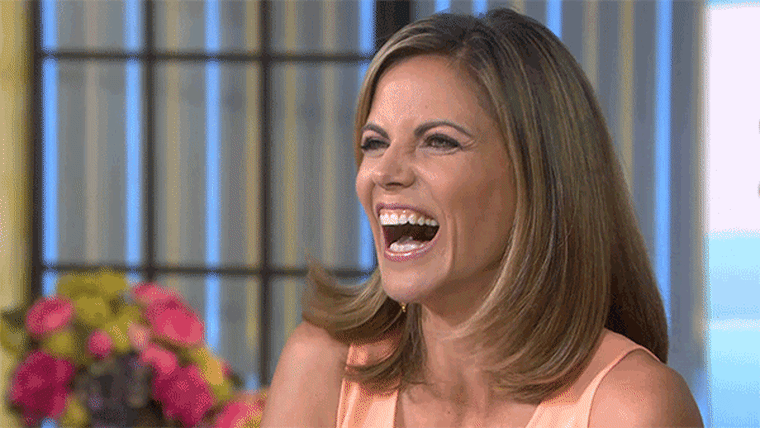 "I promise I'll come and try it [anchoring] someday," Biden told Al to top off the birthday surprise.

The festivities started early when the birthday boy got a tribute from Bloomsbury Farm in Atkins, Iowa. Check out how creative they got with a 10-acre corn maze.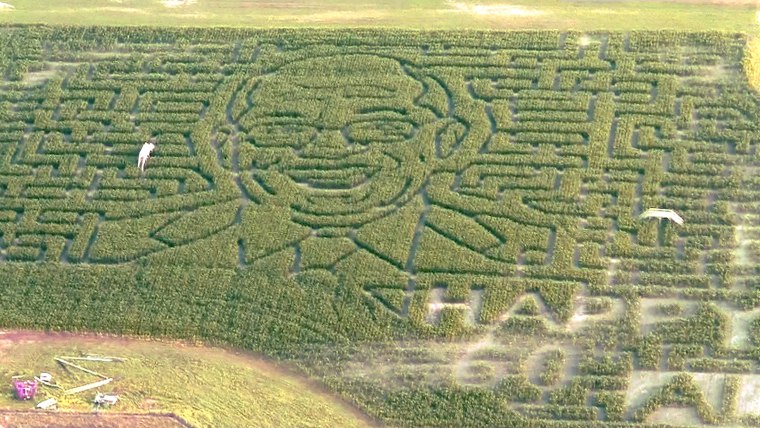 It's nice to be on this side!" Roker joked Wednesday morning. 
In the Orange Room, Willie Geist looked back at some of Al's most viral show moments, including the time he creepily snuck into Jeff Rossen's shot — and inspired the worldwide trend #Rokering.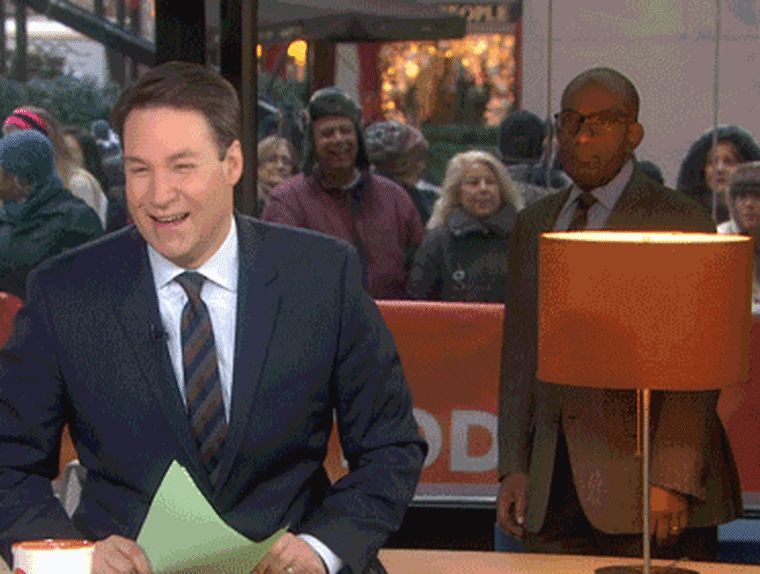 One of Al's friends old pals, Meredith Vieira (always the light of party!) surprised him from across the plaza.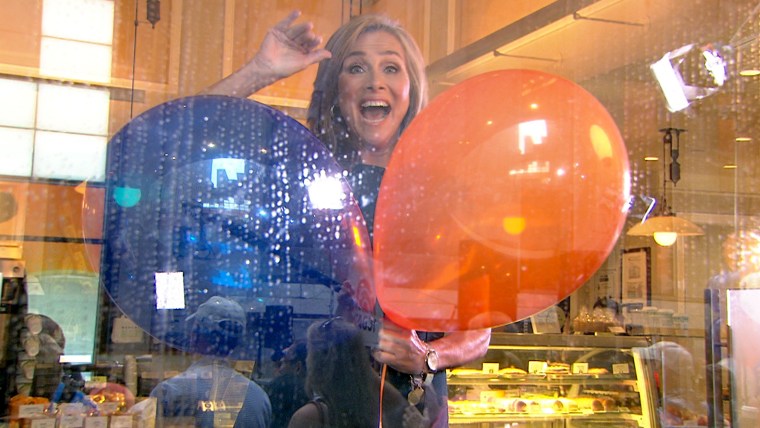 "Nice balloons!" He shouted at her before inviting her to join the TODAY crew.

Getting in on the celebration was the Stay Puft Marshmallow Man from "Ghostbusters," one of Al and Matt's favorite movies.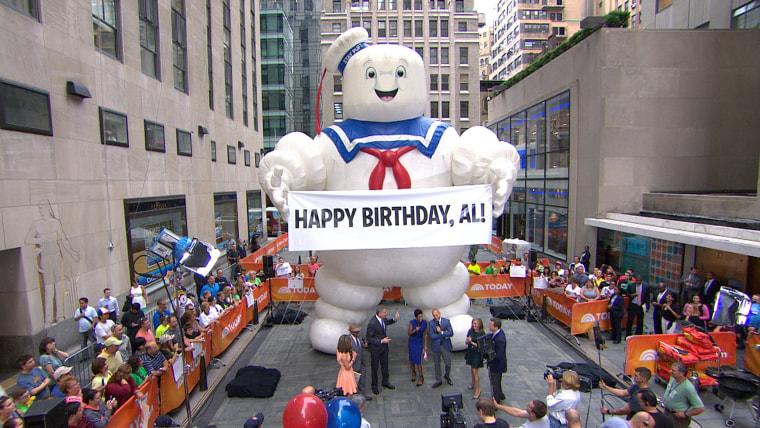 Despite a minor spat this winter, New York City Mayor Bill de Blasio surprised Al with a hug…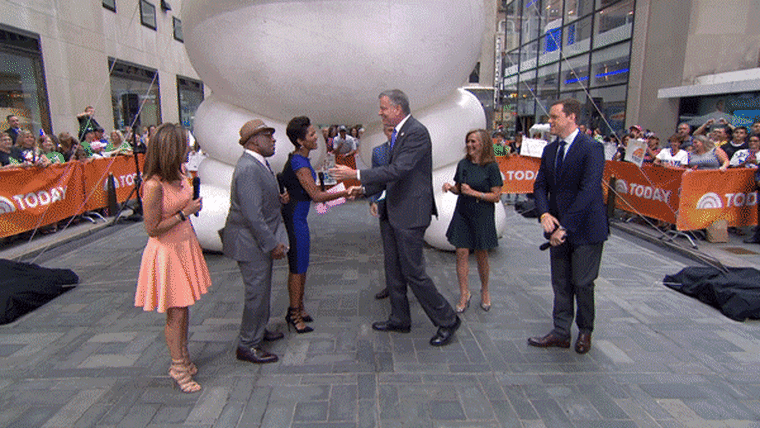 ...and an official proclamation: August 20 is officially "Al Roker Appreciation Day!"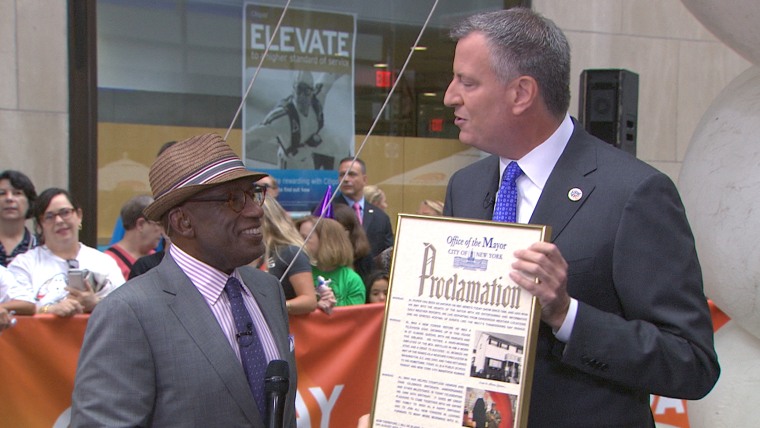 One of Al's favorite ways to relax is cooking for his family. TODAY threw him a barbecue bash that included a special cake from the "Cake Boss," Buddy Valastro.  
WATCH: Willard Scott wishes Al a happy 60th birthday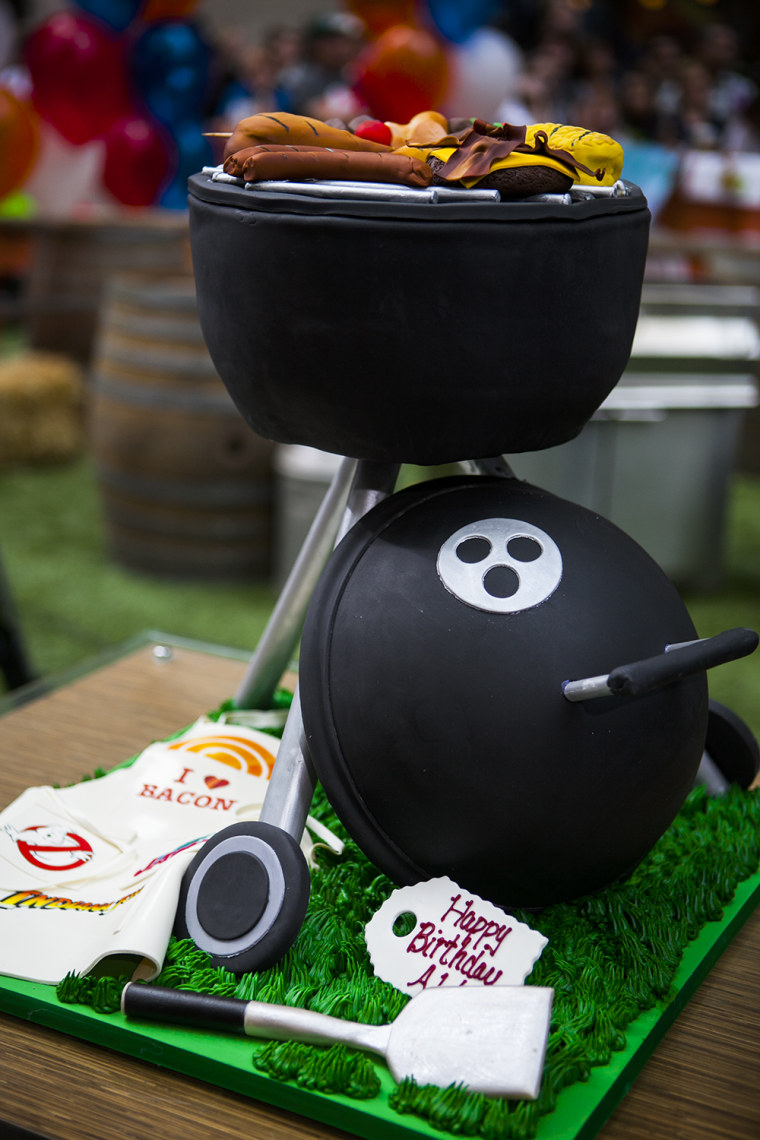 Al's daughters, Courtney and Leilia, and his son Nicky surprised him on the plaza.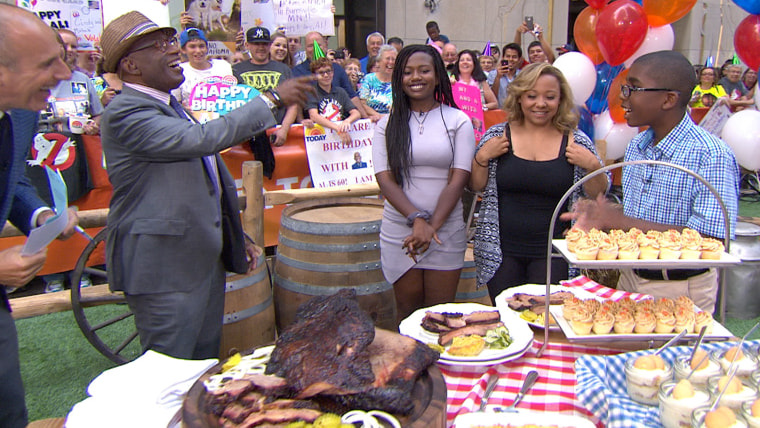 The TODAY team gathered around him as he shared 6 life lessons from the past 6 decades.
"I am thinking about my parents today," he reflected. "My dad, when he was 60, only knew he had a little time [left], but he made every moment count."
Other celebrities like Jennifer Hudson and Heidi Klum sent Al their birthday well wishes, and actor Dan Aykroyd called into the show.
WATCH: Dan Aykroyd to Al: You are my 'Blues Brother'
Finally, the birthday extravaganza ended with a chocolate and bacon cake created by TODAY's culinary director Bianca Henry. 

WATCH: Al taste-tests bacon cupcakes on his 60th birthday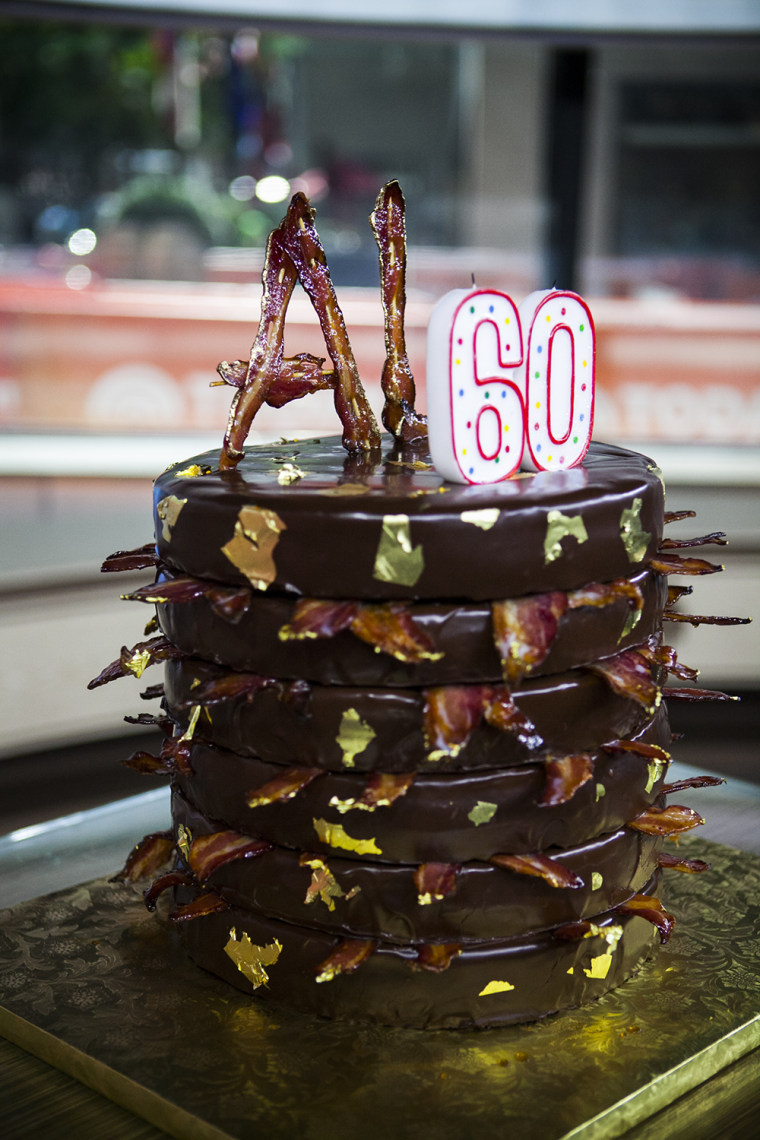 "That's incredible! Wow!" The 60-year-old Al Roker said to conclude his big bash. 
Follow TODAY digital dude Kyle Michael Miller on Twitter.