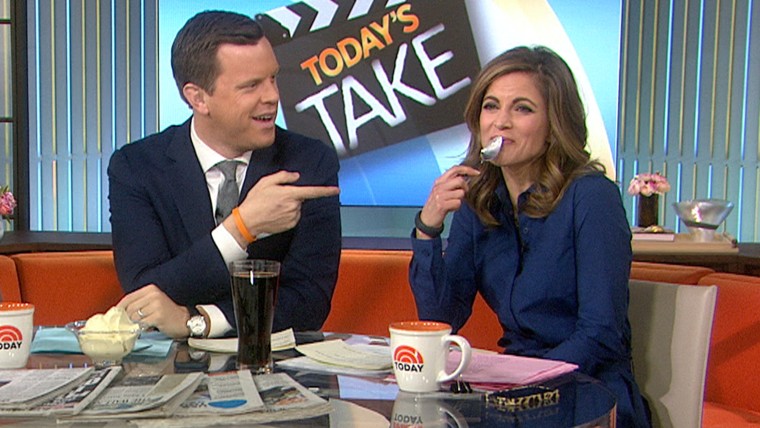 Al Roker was reporting live from a U.S. Coast Guard Ice Breaker on Thursday when suddenly, his video feed was lost. 
When the cameras cut back to the TODAY's Take desk, Natalie Morales was totally busted eating vanilla ice cream on air! 
The dessert, left on the table from a previous chat about the FDA's major food label revamp proposal, was a bit too tempting for Natalie to resist when she thought cameras were on Al. But the unexpected return to Studio 1A caught her off guard.
Willie Geist and Tamron Hall were in stitches when they realized what had happened. "Really?! That man's out there risking his life bringing us this news," Tamron joked. Natalie, too, could not stop laughing about her on-camera blooper. 
"Don't let us interrupt you," said Willie as Natalie giggled.
But who could blame her? There's nothing better than morning ice cream, after all.