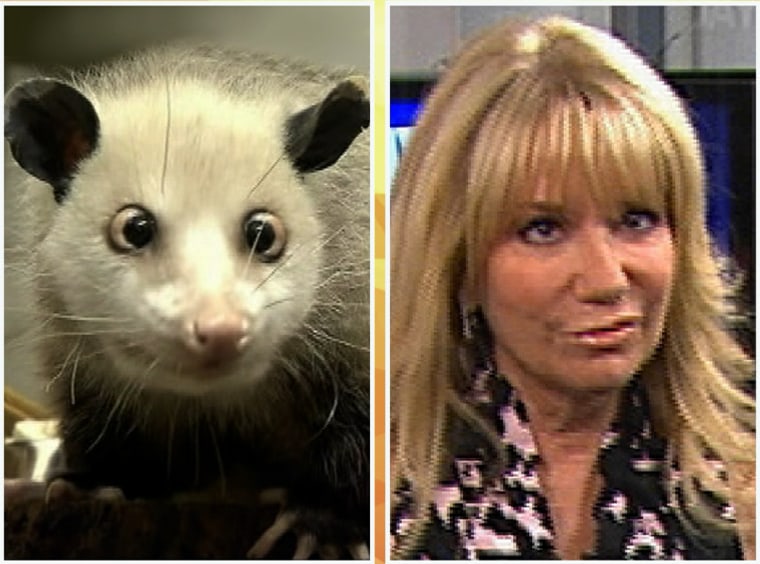 Updated at 11:30 a.m. ET: Forget Knut the polar bear and Paul the "oracle" octopus, Heidi the cross-eyed possum is capturing the hearts of fans at her new home in a German zoo.
Meredith seems to think she looks a bit like Matt! But Hoda and Jimmy Fallon thought the marsupial looked more like Kathie Lee!
What TODAY anchor most looks like the cross-eyed opossum? Let us know in the comments.
And watch the full video about the opossum below.