When it comes to holding a baby, safety is key. Wednesday morning, David Gregory put his cradling technique on display.
Gregory was offering his expertise to TODAY correspondent Jenna Bush Hager, who happens to be pregnant with her first child.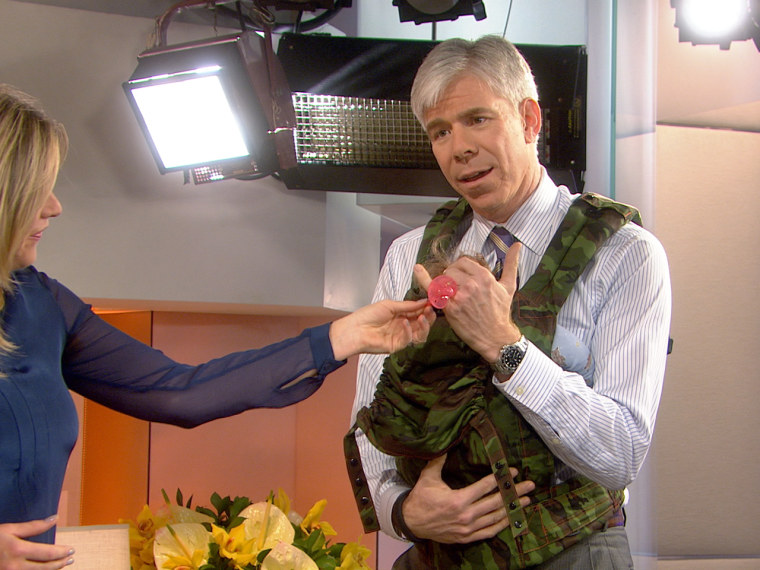 "Real men wear binkies on their pinkies," Gregory told her, recommending that new dads always have a pacifier at the ready.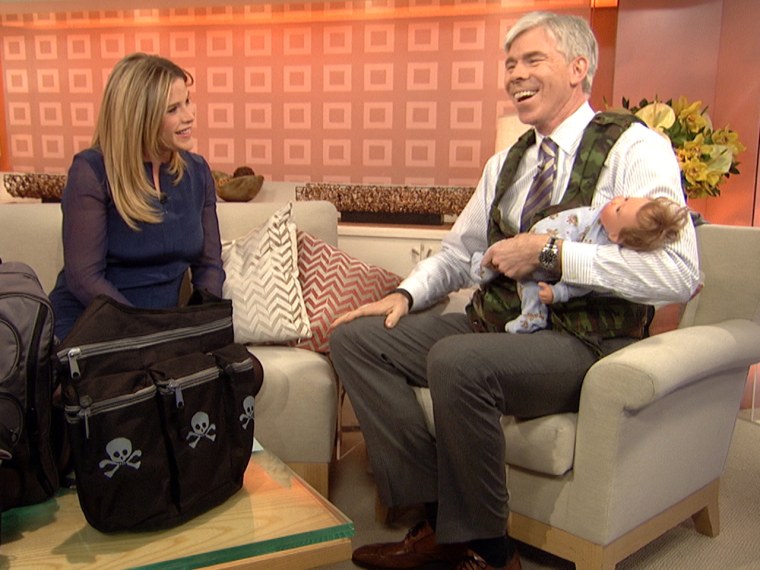 As the conversation turned to David's cradling, things got a bit dicey. He discussed the importance of maintaining a grip on the baby's leg when holding it, just to be sure it wouldn't fall.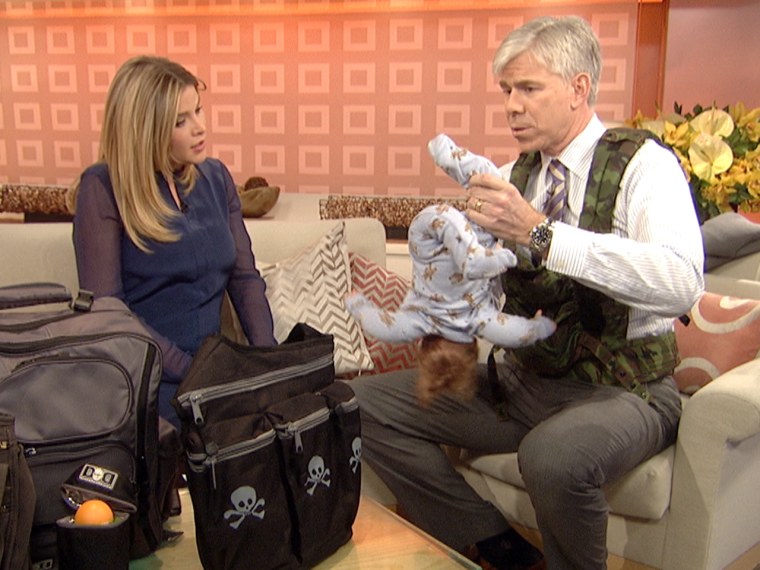 Then he demonstrated.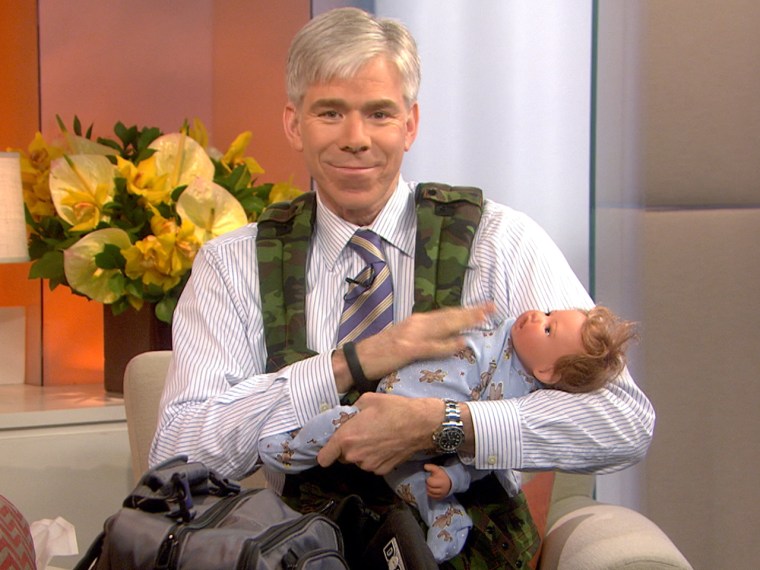 Hand still firmly gripped around the doll's thigh, both the doll and David survived. But please don't try this at home.