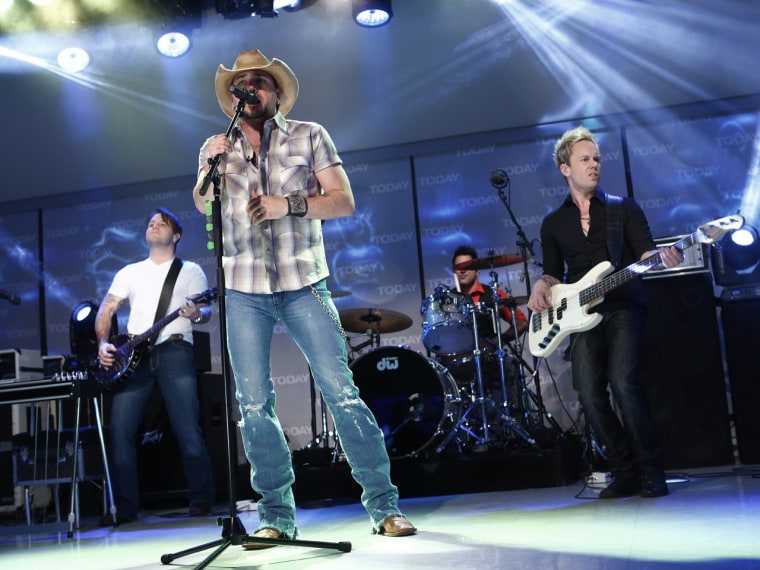 For country music star and southern boy Jason Aldean, life in New York City doesn't come naturally. But that didn't stop the 35-year-old from selling out the city's most famous venue, Madison Square Garden, in less than 10 minutes.
Despite selling out the iconic arena, Georgia native Aldean says his first visits to New York brought on a case of culture shock.
"When I first came here I was kind of lost," Aldean told TODAY.com. "I would just go to my hotel, and then find a little restaurant next to the hotel, and then go straight back to the hotel."
While he still feels somewhat intimidated by big cities, he's much more comfortable in New York than he once was.
"Places like L.A. or New York are a little more hectic than I'm probably used to," Aldean said. "Things are so different, but it's really interesting. It's cool to be able to come now and I know where certain places are now that I want to go."
Aldean's MSG sell-out came as a part of his "Night Train" tour, which kicked off last October in support of his fifth album.
When it comes to touring, Aldean says New York carries a stigma among country musicians, due to the seeming lack of a market for their music in the city. "New York ... hasn't had a country radio station here in years," Aldean said. "It's one of those places country artists never really come to because they feel like there's not really a place to play a show."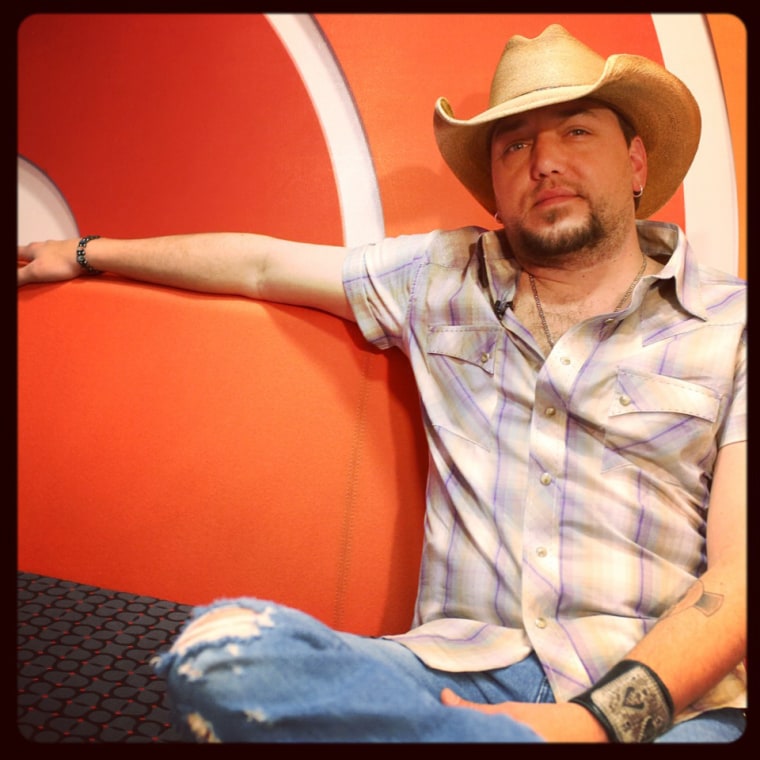 But the singer says his MSG sell-out made him see the city's possibilities for country artists.
"It's killer to have our first show in MSG sold out. It's such a big building and it's one of the most prestigious places I think an artist can play," Aldean said. "It makes me look forward to coming back from now on when we tour."
Aldean said his latest album was a natural next step in the progression of his career, which has been shaped by legends of country and southern rock like Bob Seger and Hank Williams Jr. But when it comes to staying current on the world of popular music, Aldean said he has the best advisers in the game — his two daughters.
"They kind of keep me up to date on what's happening in the pop world and all of that kind of stuff which is awesome, because you're constantly playing shows and you're on a tour bus all the time," Aldean said. "The only time I listen to the radio is when I'm in the car with them and so a lot of times I don't hear songs until they've been out for a while. They keep me updated on what's cool and what's not cool."