Will Sasso may be known for his five-season stint as a cast member on "MADtv," but recently it's been a different (and much shorter) outlet that's garnered the comedian massive attention: Vine.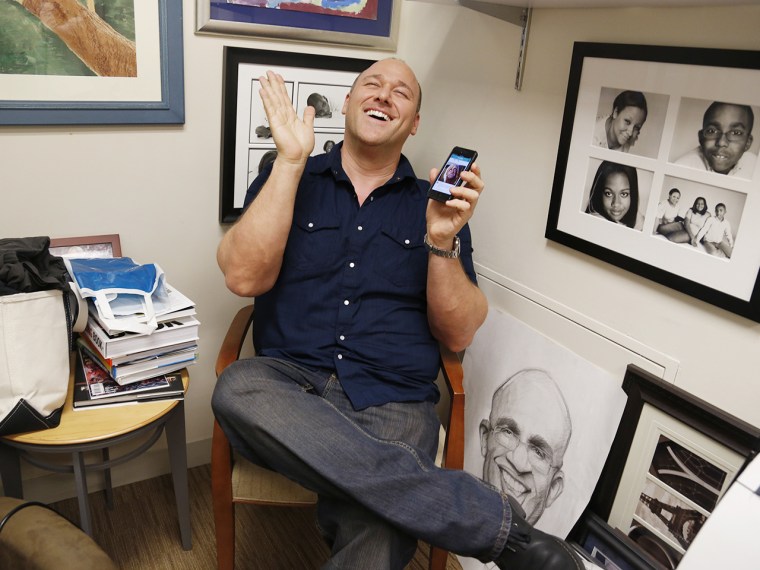 Sasso has mastered the art of making videos on the new mobile social network, gaining the second-most followers since it launched in January 2013. The catch with Vine is that video posts can be no more than six seconds long, but Sasso proves that's plenty of time to get a good laugh.
"It's really all about spontaneity ... It's a visual medium, which is an interesting thing," Sasso told TODAY.com. "I think six seconds is the perfect amount of time for you to create your own thing and then say 'oh I'll watch what everyone else is doing,' and that's how a community builds."
Sasso said the strangest aspect of being one of the most followed Vine users is the attention that has come along with that.
"I've been acting since I was 15 years old professionally, and I've never been asked on the TODAY show or anything like that," Sasso explained. "And now here I am on the TODAY show, it's bizarre!"
Sasso said one of the biggest challenges of Vine is fitting his comedic content precisely within the six-second window. As a result, he said he sometimes finds himself shooting multiple takes before posting a video, although he concedes that once he hits about ten tries, he'll usually give up.
"It's funny, I'll be wearing a wig and it's like 'I have to move to guest room to do this one because the lighting is better in there,'" Sasso laughs. "Sometimes the stuff I come up with is so silly I feel like I need to apologize at the end of every one of them."
TODAY's Al Roker has become quite the Vine-r himself. See his best work below:
Will took over TODAY's Vine account Wednesday morning, getting full access to Studio 1A and Rockefeller Plaza to craft his concise clips.
Follow TODAY and Will Sasso on Vine and Twitter to watch his work. We'll also post the best ones here.