He's done whiskey shots with Hoda Kotb, he's co-anchored TODAY with Savannah Guthrie, and now Carson Daly will be joining us as the host of our brand new Orange Room.

"When I got the call about being permanently on TODAY and launching the Orange Room, it was like a dream come true," Carson told us earlier this week. "You know that scene in "Willy Wonka & the Chocolate Factory,' where Charlie peels back the wrapper and finds the golden ticket? I felt like I got the golden ticket."

When we unveil the revamped Studio 1A on Monday, Sept. 16, it will include the Orange Room, a space that connects the show and the audience like never before. As the Orange Room host, Carson will allow viewers to weigh in and influence show segments and give them unprecedented access to our TODAY family and friends. The lineup will evolve as we continue to hear what viewers want, so speak up, share your ideas and stay tuned!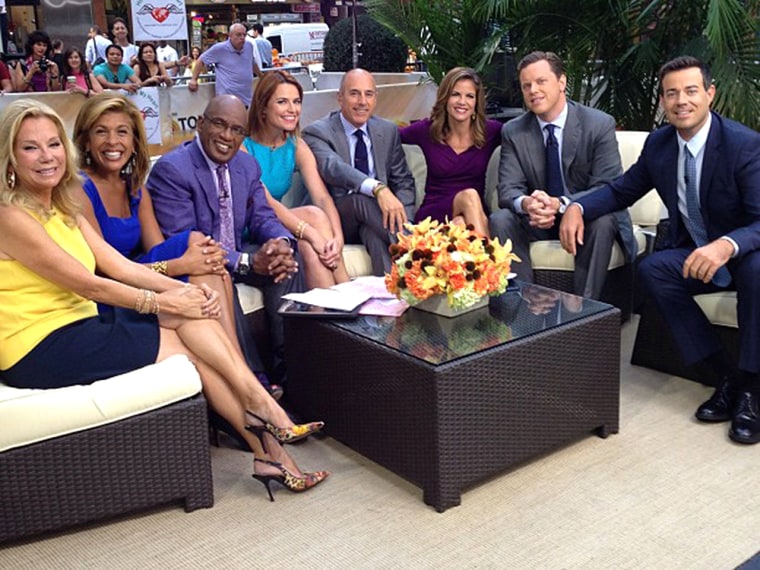 "I'm really excited to meet TODAY viewers – I want them to tweet at me and to look at the Orange Room as their room; I want to be their host," he said.

Story: Carson Daly's most memorable moments, from Mariah to McCartney
And while the Orange Room features cutting edge technology, it's also a welcoming place where people will want to visit and stay a while – letting you listen in on some can't-be-missed conversation.
In honor of Carson Daly joining TODAY as host of the new Orange Room digital space, we take a look back at his life and television career.
"Everything I've done in my career up until this point has trained me for TODAY – the interviews, the live TV, the live radio – it all gets paid off," Carson said. "I was playing in the minor leagues and now I've just been called up to the big leagues. It's amazing that I get to be a small part of the new era and generation of TODAY– not just to be here, but to be here to help build the future of TODAY and serve as the bridge between viewers and the show."
Have a comment for Carson? Tweet your well wishes for the newest member of the TODAY family with the hashtag #WelcomeCarson!