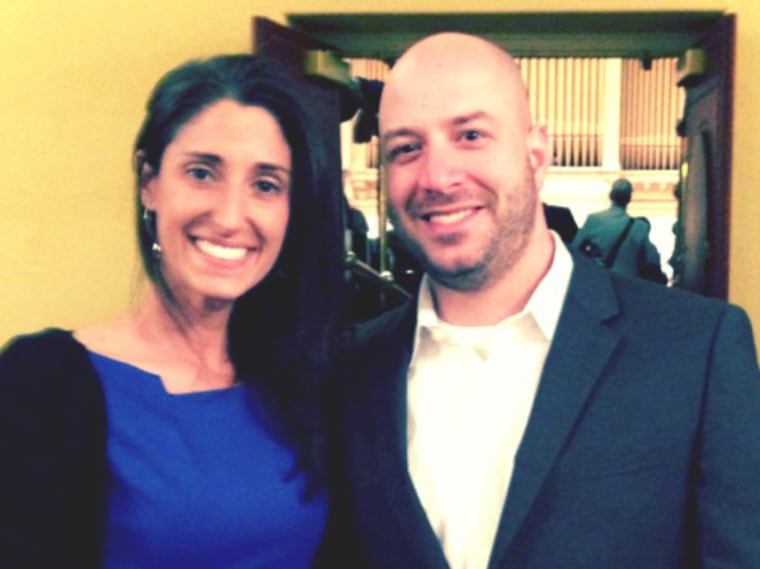 On Friday morning, TODAY's Savannah Guthrie will sit down with Boston Marathon bombing survivor James Costello and his fiancée Krista D'Agostino in the couple's first media interview since their engagement in France earlier this week. 
Costello, 31, of Malden, Mass., met D'Agostino, a nurse, as he recovered from serious burns he received in the explosion near the finish line of the Boston Marathon on April 15. A photo of Costello walking away from the finish line in his torn clothing was one of the most widely viewed images in the wake of the bombing.
When the pair met at Spaulding Rehabilitation Hospital in Boston, D'Agostino was working a temporary stint as a traveling nurse. She and Costello began chatting when they realized they shared mutual friends.
"After sharing a handful of conversations I realized not only how beautiful she was but also what a kind heart she had," Costello wrote in a Facebook post on Sunday. "I somehow convinced her to attend a benefit with me, which turned into a few dates, which turned into a few inseparable months."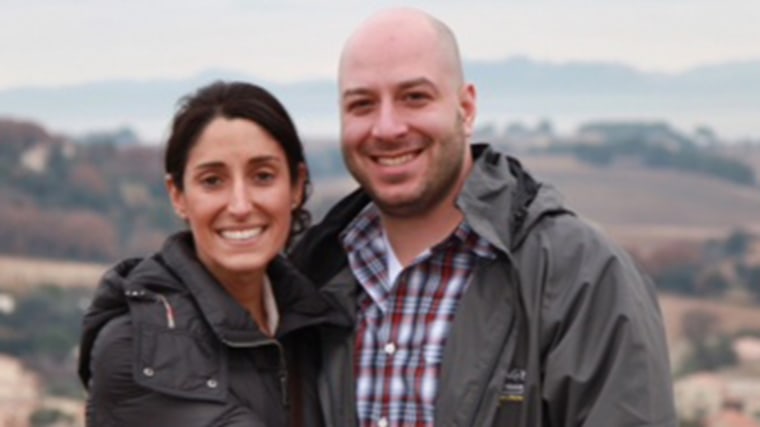 They just got engaged during a 10-day, all-expenses-paid "Heroes Cruise," courtesy of Boston-based Vantage Deluxe World Travel, for first responders, their families and victims of the bombing.
During Friday's live in-studio interview with Guthrie, the couple will talk about how one of the worst moments in Costello's life has led to one of his best.