It doesn't get much sweeter than this. 
While Savannah Guthrie, Natalie Morales and Jenna Bush Hager are spending Valentine's Day working away in Sochi for the Olympics, far from the men they love, the guys cooked up a special surprise in New York City. 

As Matt Lauer teed up the surprise guests via satellite, it took the ladies a second to see what was happening.  
"Who are those people?" Jenna Bush Hager asked, as she, Savannah and Natalie squinted to see the monitors.
Once they realized who "those people" were, things got emotional.
Each of the guys delivered a quick message to their Valentines. 
"Happy Valentine's Day, Jenna. We love you. We wanted Mila to be able to be here, but she's checking out Fashion Week," Jenna's husband Henry Hager joked.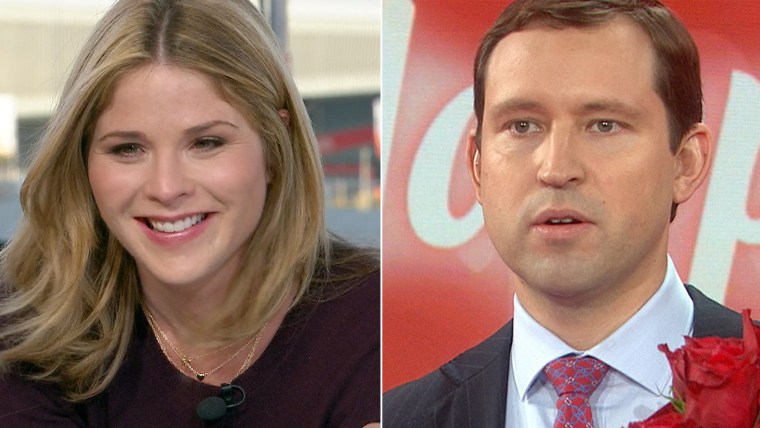 "Thanks babe," Jenna said with a tear in her eye.
Natalie's husband Joe Rhodes wished her a Happy Valentine's Day on behalf of their boys.
"We love you, we miss you, we can't wait for you to get home," Joe said.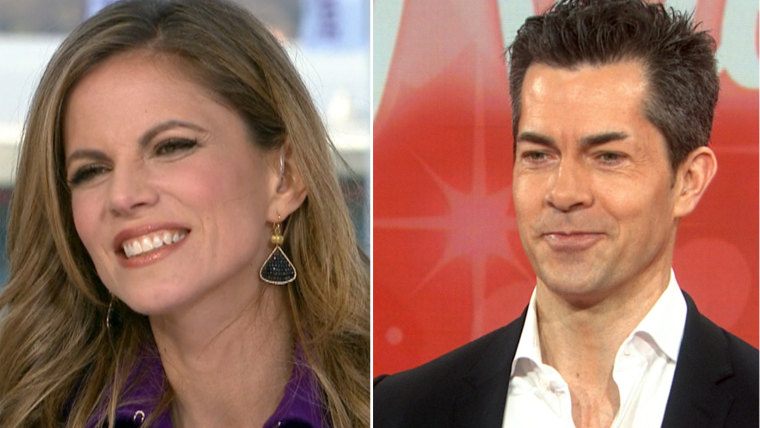 "I love you guys too, miss you!" Natalie replied.
Savannah's fiance Mike Feldman joked that he'd taken her absence as an opportunity to re-arrange their closet. But mostly, he missed her.
"I've been watering the cactus everyday," he promised.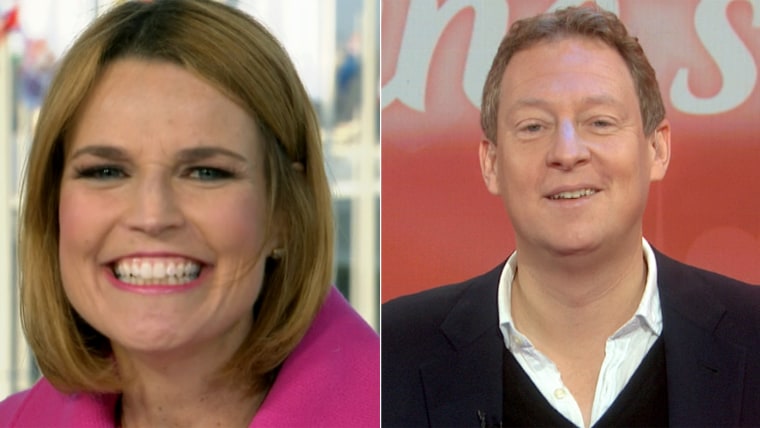 "Aw, good job! I miss you, I love you. Happy Valentine's Day!" Savannah laughed. 
The three got a special flower delivery right to their anchor desk in Sochi.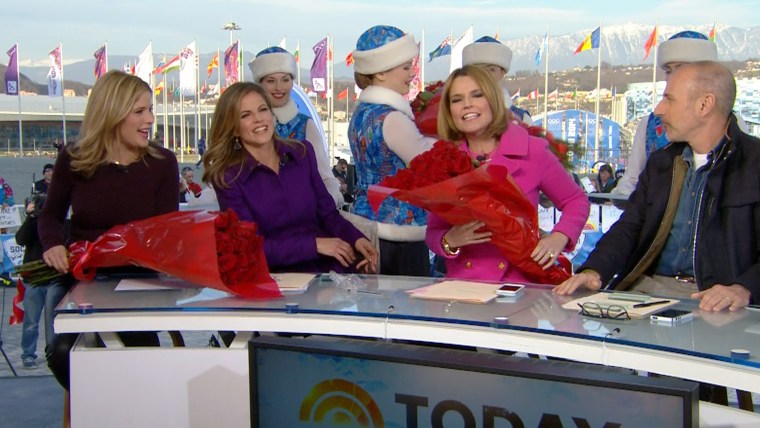 "It may be my favorite moment of the Olympics so far — you three not recognizing your husbands," Matt joked. 
Matt, Al and Willie then wished their wives back home a Happy Valentine's Day as well. 
"From Russia with love," Natalie signed off.