Inspired by the social media scavenger hunt @HiddenCash, Al Roker led TODAY's own treasure hunt across America. 

Viewers were challenged throughout the week to find four hidden prizes: one apiece in Dallas, Atlanta, Baltimore and New York City. 
The first three winners will fly to NYC for a Toyota Concert Series performance of their choice, while the last prize contained a trip for two to see a Sara Bareilles concert during her U.S. summer tour.
Here's how the week went down: 
DAY 4: 
After our Baltimore winners found the orange envelope within seconds, Al found a trickier place to hide the prize in New York City — and he totally stumped our treasure hunters. 
Despite bringing a scooter to help her move more quickly, it took Jenny Diaz nearly 45 minutes to find the prize. That was more twice as long as any other winner. 
And she had to get a little wet to win. The orange envelope was floating in the Pulitzer Fountain, located across the street from Central Park near the Plaza Hotel.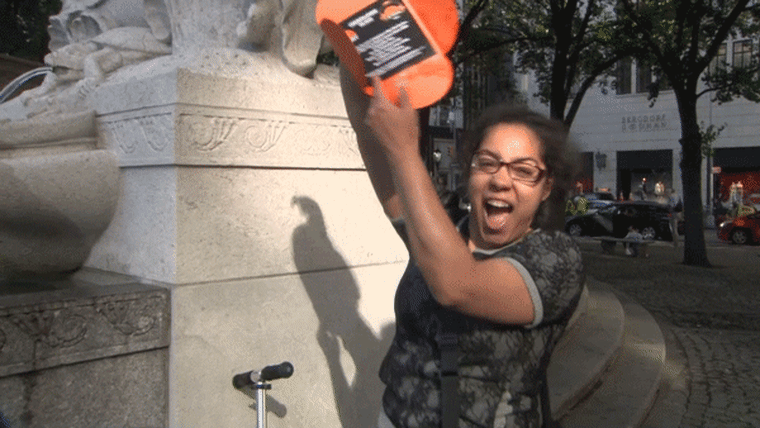 Could you have found it faster? Here were Al's three clues: 
Clue No. 1:  
"Before you get your tickets to ride, even though you're almost Central to everything, you've got to head south, with Golden Victory over your shoulder and Abundance in view find the fount from which this prize will spring at our namesake."

Clue No. 2: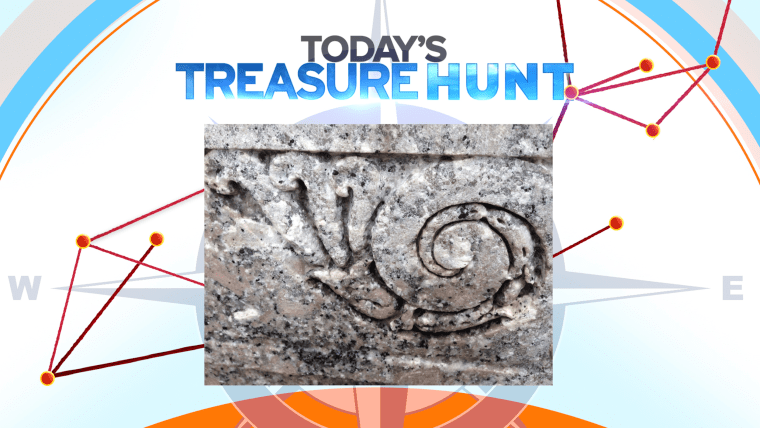 Clue No. 3: 
"Across the way is a fruit store, but this spot has its own horn of plenty."
Jenny then traveled to the TODAY plaza to chat with Al about her win. 
DAY 3: 
Thursday in Baltimore, the biggest crowd of treasure hunters yet joined Al.

It took only one minute after Al revealed his clue for viewers to find the hidden envelope — the quickest time in the TODAY Treasure Hunt series. 
"We have an unprecedented situation here," Al said. Father-son duo Chris and Tyler Sturtevant and Baltimore locals Will Runnebaum and Bill Mangham grabbed different parts of the TODAY Treasure Hunt orange envelope. Happily, both duos were awarded the prize: a trip for two to New York City, plus VIP tickets to the Toyota Concert Series on TODAY.
This was a second chance for the father-son duo. They had joined Al in Atlanta on Wednesday, but after they didn't win there, they drove 10 hours to Baltimore to try again. 
Could you have found the Baltimore prize so easily? Al's only clue: "It used to be the biggest thing in Baltimore. Don't get upset. Don't worry Bro, you'll figure it out. You'll be close. Now hurry up, It's kind of an emergency, and despite the rain, you still may need to hose off."

That pointed to the Emerson Bromo-Seltzer Tower, which has a fire station in the base of the building.
DAY 2: 
Al traveled to Atlanta, where he was greeted by dozens of treasure hunters. They all took off running after Al revealed the first clue.
A mad scramble ensued, and only six minutes later, Kevin Howell found the prize at "Gone with the Wind" author Margaret Mitchell's house.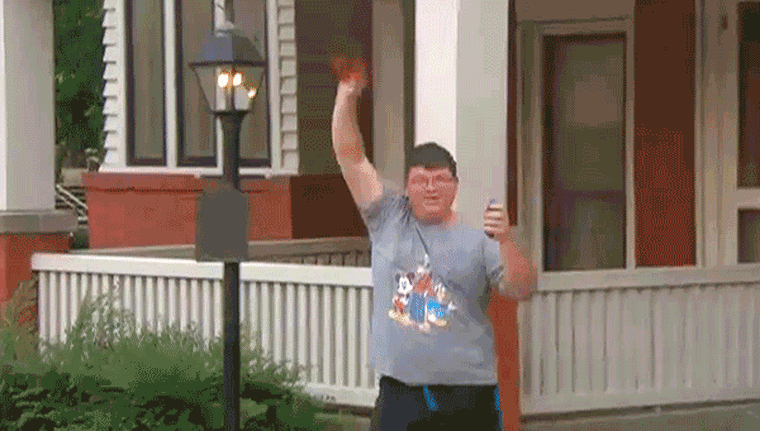 "As soon as the clue came out I knew exactly where to go," Kevin told Al. 
It was quite a turnaround for Kevin, who had been running behind schedule. "Luckily the bus was 15 minutes late" dropping him off close to where he found the treasure, he said. 
Could you have solved Al's Atlanta riddle? His clue: "For this clue we will tear a page from Atlanta's book. It's been called a dump but the dam will burst when you look for the gifted sign."
DAY 1: 
Al's first stop was Dallas. It took less than 30 minutes for treasure hunters Reed and Kristin Stiller to find the prize hidden at a red sculpture called "Ave" in front of the Dallas Museum of Art. 

They took off running as soon as Al announced the clue. "We went to the wrong location at first," Reed admitted. "And then it clicked." 
Al was impressed at how quickly they moved — especially since Reed was wearing sandals. "This was not smart," he joked.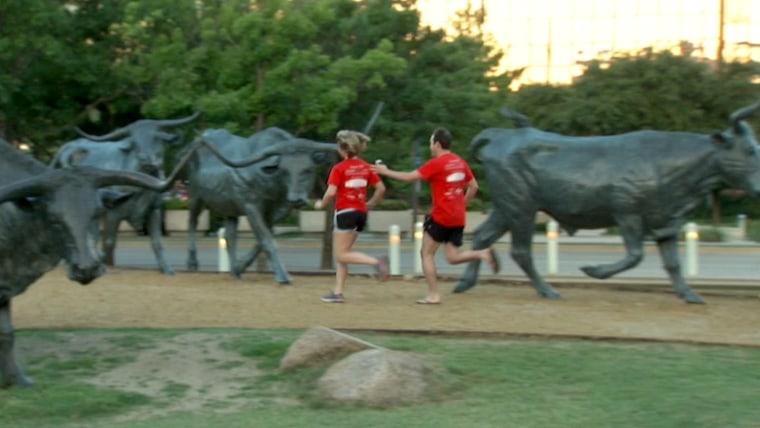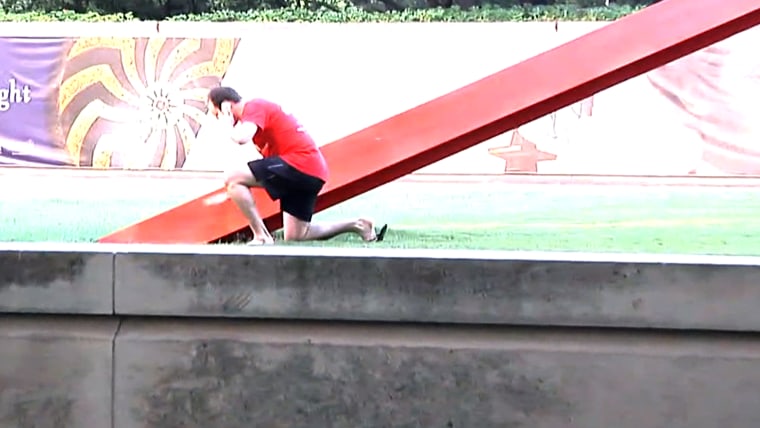 Would you have located the hidden treasure in Dallas? Here's the only clue: "Wherefore art this treasure? You've got to keep your eye on this prize as it reaches for the sky, but if you touch it you'll be red handed."
Follow @TODAYshow and @AlRoker on Twitter for more info! Join the conversation with the hashtag #TODAYTreasure.
Read the official contest rules here.
NO PURCHASE NECESSARY TO ENTER OR WIN. Legal residents of the US or DC who are 18 or older. Begins June 3, 2014 at 7:30 a.m. ET and ends June 8, 2014 at 12:00 p.m. ET. For Official Rules, including odds and prize descriptions, visit here. Void where prohibited.

This updated post was originally published June 2 and 8:40 a.m. ET.