TODAY's Al Roker opened up and shared some known and not so well-known facts about himself with Us Weekly magazine. In this week's issue, he was featured in their regular "25 Things You Don't Know About Me" column. Here are few fun tidbits about Al:
I don't like coconut.
I think Brian Williams is one of the three funniest people on the planet.
I am Willard Scott's love child.
I hate running.
I run so I can eat pie.
I am Lenny Kravitz's cousin. By admitting this in public, I forfeit a monthly stipend to keep this fact quiet.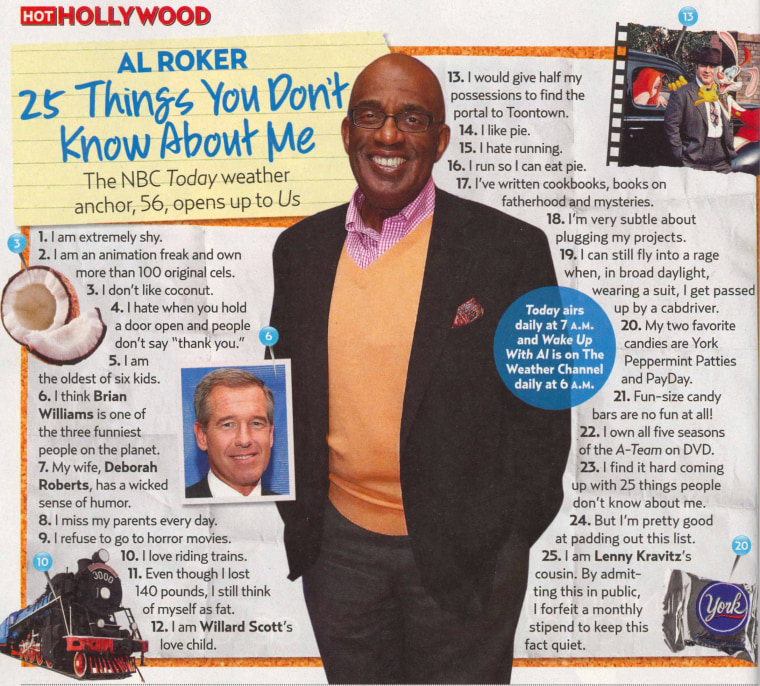 Were you surprised by any of Al's revelations? Share your thoughts in the comments below.