What a face!
University of Alabama freshman Jack Blankenship has become a viral hit by distracting opposing basketball players using a giant poster of his face.
His video has more than 1 million views on YouTube— and fans are even stopping the student for autographs on his college campus! 
Jack swung by TODAY's plaza this morning and taught Al (a master of face-impersonation) how to make "The Face" in five steps: Flare nostrils, frown, raise eyebrows, make eyes big and inhale.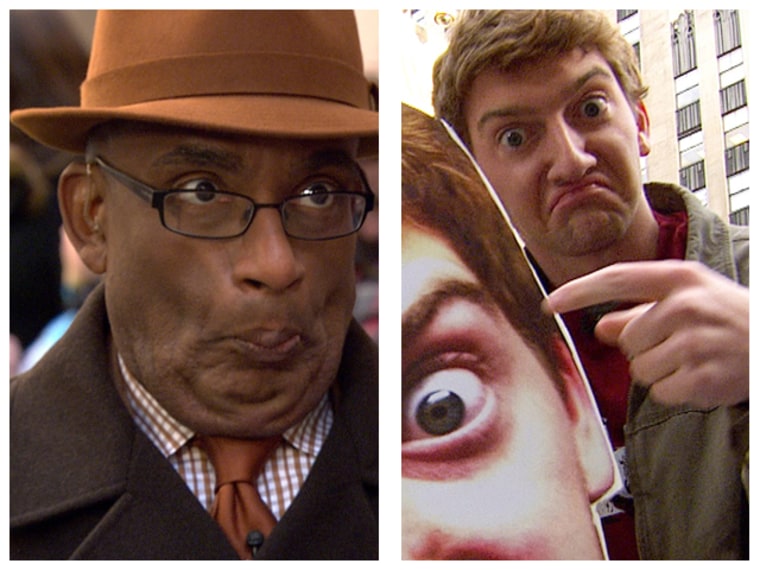 Steve Veres is an editor for TODAY.com. His parents were fond of saying, "Don't make that face or it will be stuck like that!" And that's the reason he's not a viral Web star.