Even celebrities get star-struck from time to time and that's exactly what happened to Melissa McCarthy in Studio 1A on Tuesday.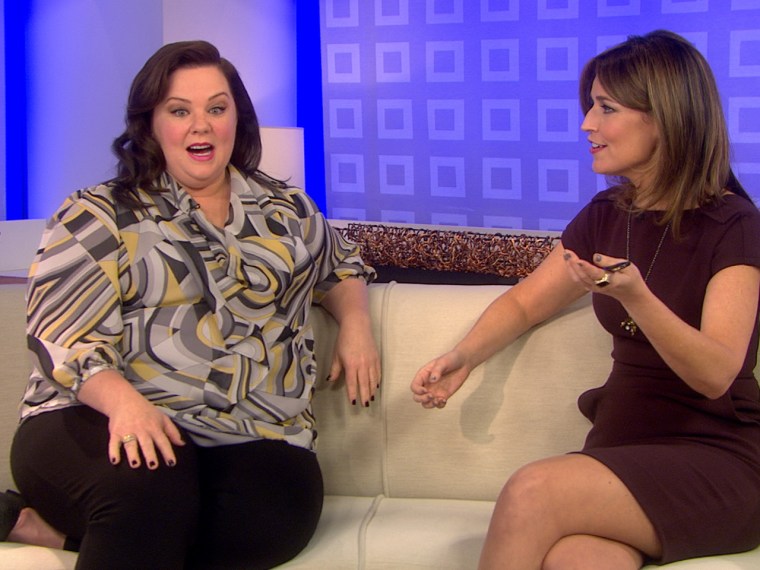 As the actress was nearing the end of discussing her upcoming film "Identity Theft," Savannah asked if she'd like to meet former vice president Al Gore, of whom McCarthy is a fan. Gore had been in the studio preparing for an upcoming spot on the show to discuss his new book "The Future: Six Drivers of Global Change."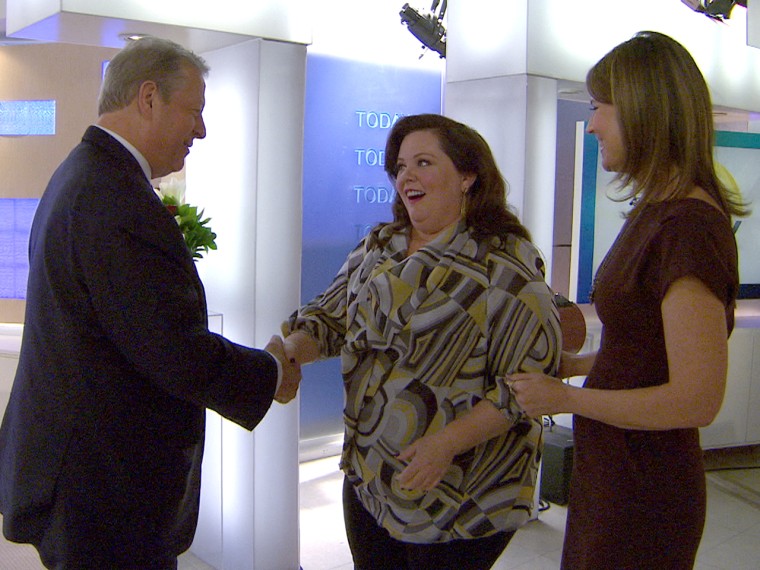 Savannah led McCarthy over and introduced the two. "You make me laugh," Gore told the "Mike and Molly" Emmy winner.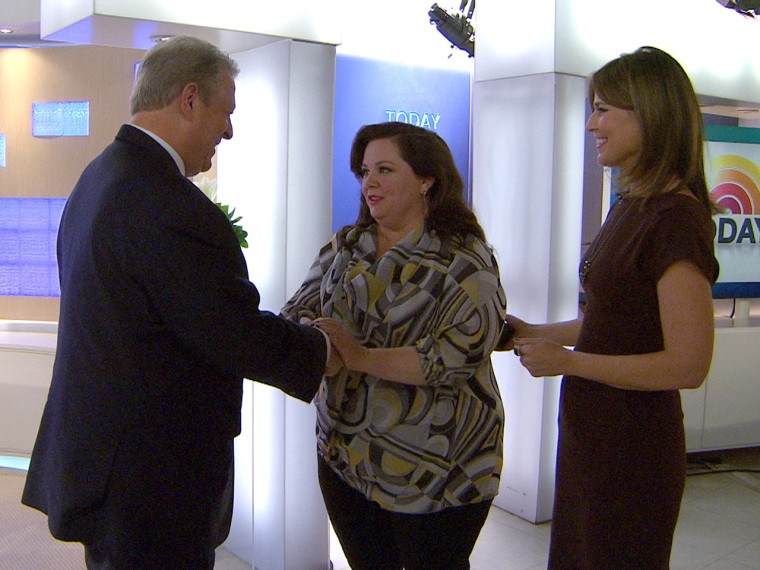 "You make me hopeful," McCarthy replied.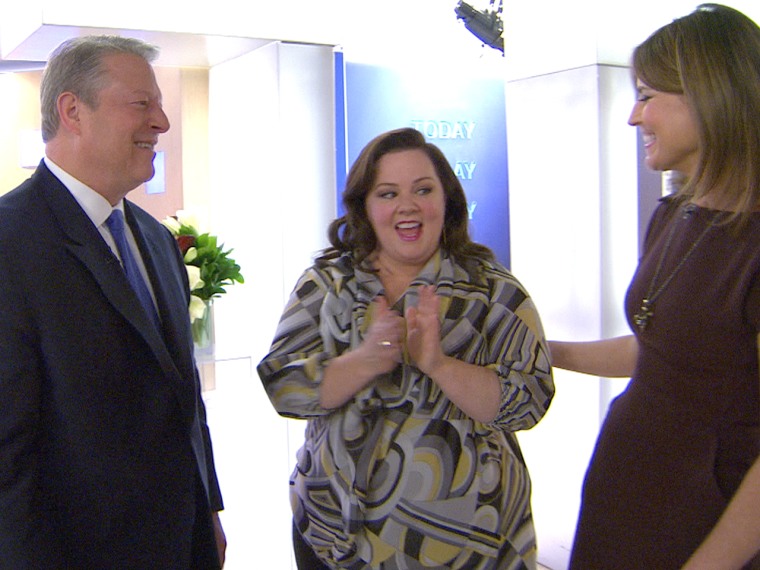 More: Melissa McCarthy beats 'the bejeepers out of' Jason Bateman in 'Identity Thief' 
Gore Current weather 'like a nature hike through Book of Revelation'
Anchors away: TODAY is taking field trips